Joey Logano breaks through for first win of season at Atlanta

Send a link to a friend
[March 20, 2023] Joey Logano broke Chevrolet's 2023 NASCAR Cup Series stranglehold Sunday afternoon, but he had to do it at the very end.

Logano passed fellow Ford driver Brad Keselowski on the final lap to claim victory in the Ambetter Health 400 at Atlanta Motor Speedway in Hampton, Georgia.

Following a pair of separate crashes up front that brought out cautions for Kevin Harvick and Kyle Larson, Keselowski paced a 44-lap, side-by-side dash to the finish -- leading almost the whole way.

But Logano, who led a race-high 141 laps, made a pass on the high side off Turn 2, completed it going into the third turn and won for the 32nd time in his career and first ever at AMS.

"It's so special to win at Atlanta for me," Logano said. "So many memories of me and my dad racing right here on the quarter-mile. This is full circle for us. ... To finally win here means so much to me personally."

Following second-place Keselowski were Christopher Bell, Corey LaJoie and Tyler Reddick.

Keselowski was beside Logano on the backstretch, but Bell and his No. 20 Toyota Camry gave Logano a major shove to the front.

"The bottom (line) came with a huge run, and I don't know how. I thought I had it blocked," Keselowski said. "I couldn't get the push down the back. ... The 20 car just hauled down there.

"The coolest thing about this was that two veterans showed you can run a race here -- side-by-side, bump-drafting -- and not wreck the field."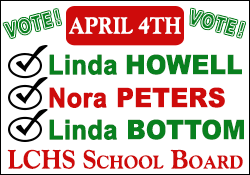 Mar 19, 2023; Hampton, Georgia, USA; NASCAR Cup Series driver Joey Logano (22) wins at Atlanta Motor Speedway. Mandatory Credit: David Yeazell-USA TODAY Sports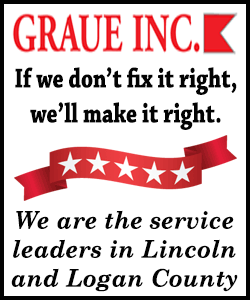 Chevy had won the first four races of the season. The last time a manufacturer claimed five victories to open a season was in 1995 -- also by Chevy.

The 260-lapper was the first of two 400-mile races at AMS this season -- the first year ever without a 500-mile event at the high-speed track.

Logano, who put his No. 22 Ford on the pole for the second time in 2023, led Team Penske teammates Austin Cindric and Ryan Blaney in the season's fifth event.

In Stage 1, Logano topped the field for the entire 60 laps around the 1.54-mile track ahead of Cindric for Logano's first stage win this season.

However, Cindric -- who ran as far back as 25th at one point -- mounted a run off Turn 4 and was able to maneuver his No. 2 Mustang by his stablemate on the final circuit to win Stage 2.

After staying out on old tires and getting the lead, Aric Almirola blew a tire off Turn 4 and collected Hendrick Motorsports' Larson while the pair was running 1-2 on Lap 209.

--Field Level Media

[© 2023 Thomson Reuters. All rights reserved.]
This material may not be published, broadcast, rewritten or redistributed. Thompson Reuters is solely responsible for this content.