Reaction to the death of former US Supreme Court Justice Sandra Day O'Connor

Send a link to a friend Share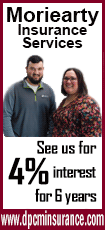 [December 02, 2023] (Reuters) -Here are reactions to the death of retired Justice Sandra Day O'Connor, the first woman on the U.S. Supreme Court, whose centrist views and shrewd negotiating skills allowed her to steer the nation's law for much of her quarter-century tenure:

FORMER PRESIDENT BARACK OBAMA

"When a young Sandra Day graduated from Stanford Law School near the top of her class – in two years instead of the usual three – she was offered just one job in the private sector. Her prospective employer asked her how well she typed and told her there might be work for her as a legal secretary.

"Fortunately for us, she set her sights a little higher – becoming the first woman to serve as a U.S. Supreme Court justice. As a judge and Arizona legislator, a cancer survivor and child of the Texas plains, Sandra Day O'Connor was like the pilgrim in the poem she sometimes quoted – forging a new path and building a bridge behind her for all young women to follow. Michelle and I send our thoughts to Sandra's family and everyone who learned from and admired her."

U.S. SUPREME COURT CHIEF JUSTICE JOHN ROBERTS

"A daughter of the American Southwest, Sandra Day O'Connor blazed an historic trail as our Nation's first female Justice. She met that challenge with undaunted determination, indisputable ability, and engaging candor.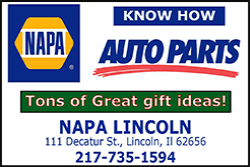 "We at the Supreme Court mourn the loss of a beloved colleague, a fiercely independent defender of the rule of law, and an eloquent advocate for civics education. And we celebrate her enduring legacy as a true public servant and patriot."

U.S. SUPREME COURT JUSTICE ELENA KAGAN

"I remember the day Justice O'Connor was nominated to the court as though it just happened. As a young woman looking forward to law school, I thought the event momentous and inspirational. But I couldn't have known then how momentous and inspirational that new nominee's tenure on the court would turn out to be."

U.S. SUPREME COURT JUSTICE KETANJI BROWN JACKSON

"I had the honor of observing Justice O'Connor at work during my service as a law clerk for Justice Breyer. Full of grace and grit, she was a marvel to watch and learn from during oral argument. In addition, as the first female Justice, Justice O'Connor helped pave the road on which other jurists, including me, now walk. Her story has inspired generations of lawyers and generations of Americans, and her commitment to justice and to the rule of law continues to serve as a model to us all."

REPUBLICAN U.S. SENATOR SUSAN COLLINS

"The passing of Justice Sandra Day O'Connor reminds all of us of what an extraordinary woman and justice she was. As the first woman to serve on the Supreme Court, she was a trailblazer and a role model for girls and women... She exemplified excellence in public service."

CRISTINA RODRIGUEZ, PROFESSOR AT YALE LAW SCHOOL AND FORMER LAW CLERK TO O'CONNOR

"She was a remarkable human being who brought indispensable practical wisdom to her work on the court. I hope her era will be remembered and learned from."

[to top of second column]
Retired Supreme Court Justice Sandra Day O'Connor speaks during the lunch session of The Women's Conference in Long Beach, California October 26, 2010. REUTERS/Mario Anzuoni/File Photo
U.S. REPRESENTATIVE NANCY PELOSI, FORMER HOUSE SPEAKER:

"Justice O'Connor earned her place in history as the first woman ever to sit on the Supreme Court, where she was always an independent and influential voice. Beyond shattering a glass ceiling, her service on the bench reflected our nation's highest ideals: courage, integrity, patriotism and justice. "

EUGENE VOLOKH, PROFESSOR AT UCLA LAW SCHOOL AND FORMER LAW CLERK TO O'CONNOR

"She had one of the great careers in American law: Not only as the first woman Supreme Court justice, but also as a successful political leader with the ability to bring people together. Through it all, she always acted not just with resolve and honor, but with grace and kindness. She was a great judge, and a great American."

JUSTIN DRIVER, PROFESSOR AT YALE LAW SCHOOL AND FORMER LAW CLERK TO O'CONNOR

"Today, we lost a towering, trailblazing jurist who dramatically improved our nation. Justice O'Connor viewed constitutional law as an incremental, stabilizing force in American society, and she was therefore extremely hesitant about overturning precedents because such decisions jolted the legal system. While she will justifiably be remembered as the most powerful woman of her era, she consistently comported herself with great judicial modesty. She was quite simply a national treasure."

REPUBLICAN U.S. SENATOR CHUCK GRASSLEY, FORMER CHAIRMAN AND CURRENT MEMBER OF THE SENATE JUDICIARY COMMITTEE

"Justice O'Connor was the first Supreme Court nominee I had the honor of voting for as a senator. She was a trailblazer for the high court, and actively worked to drive consensus. Her contributions to the court will endure, and she will be missed."

LARRY KRAMER, BOARD CHAIR OF O'CONNOR-FOUNDED NONPROFIT GROUP ICIVICS THAT PROVIDES FREE CIVICS EDUCATION RESOURCES TO STUDENTS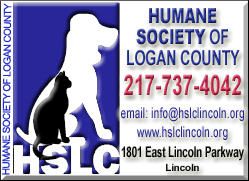 "iCivics was her brainchild. She spotted the need and importance of reinvigorating civic education before others, and she led the creation of an innovative leader in the field. As important, she was kind and generous, a friend and mentor to countless young people."

(Reporting by John Kruzel; Additional reporting by Andrew Chung in New York; Editing by Scott Malone, Alistaiir Bell, Richard Chang and Daniel Wallis)
[© 2023 Thomson Reuters. All rights reserved.]This material may not be published, broadcast, rewritten or redistributed. Thompson Reuters is solely responsible for this content.