Lincoln Ends 2018 Season With Loss In Freeburg

Send a link to a friend Share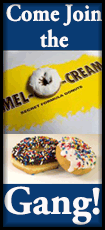 [October 20, 2018] By Benjamin Yount

FREEBURG – When you play football for Lincoln Community High School you gotta celebrate the little victories.

And Lincoln saw it's biggest little victory of the year Friday night.

In the opening minutes of the fourth quarter, Freeburg was once again poised to score.

The Midgets put 48 points on Lincoln in the first three quarters, and were goal-to-go and on the verge of scoring again to trigger a running clock.

But a blitzing Matthew Yount forced Freeburg's quarterback to toss a floating duck of a pass.

Senior Colton Holiday grabbed the ball out of the air and ran 99-and-a-half yards for a touchdown.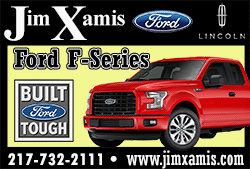 Lincoln cut the score to 48-20. And more importantly avoided being put on the running clock.

"That interception was awesome," Holiday said. "It was a great way to end my high school career."

Lincoln head coach Matt Silkowski told his team after the game that this was the first season in years that Lincoln was never put on a running clock. He added that the 2018 season was also the first that the Railers didn't give-up a kick return for a touchdown.

Again, it's the little victories.

Friday's game was a loss for Lincoln.

The Railers played a sloppy game against a playoff bound team, and paid the price.

Brandon Schweitzer scored two touchdowns in the first quarter, and another in the fourth.

[to top of second column]
Coach Matt Silkowski talks with his team after Fridays final game against Freeburg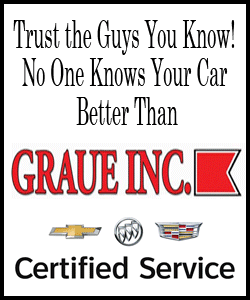 But in between the referees took over the game.

Lincoln was flagged 12 times in the first half alone. The second half saw the same laundry list of holding and unsportsmanlike conduct calls.

Coach Silky told his team not to blame the refs, "because," he said "you did that stuff."

Lincoln ends the season 2-7. Freeburg is 7-2 on the year and headed to the ISHA playoffs next week.

For the Railers, it's time to focus on next season.

Or what's next.

Senior Gage Wilson was just one of the Class of 2019 who left the field in tears.

"It hit me kinda hard," Wilson said. "I was just trying to do everything I could. Because it was my last game."

It was the last game for the seniors. And the start of the next season for the rest of the team.

"You young guys, you underclassmen need to hit the weightroom in the off season," Silkowski challenged his team. "Things aren't going to get better till you all buy in."
[Benjamin Yount]