Exclusive: Boeing near decision to launch 737-10 jet - sources

Send a link to a friend Share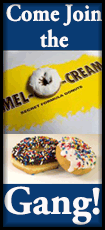 [April 25, 2017] By Tim Hepher

PARIS (Reuters) - Boeing <BA.N> is nearing a decision to launch a larger version of its 737 workhorse jet within two months to counter strong sales of the Airbus <AIR.PA> A321neo, after a breakthrough on the design for one of its parts, industry sources said.

The 737 MAX 10 would narrow the gap between the 178-220 seat 737-9, which first flew this month, and the 185-240 seat A321neo, which dominates the top end of a market for narrowbody jets worth $2 trillion over 20 years.

Boeing has been studying how to solve a tricky problem with the design of the plane's landing gear, without adding cost or delaying a 2020 target for first deliveries.

The sources said a two-part technical solution is being tested and that Boeing is negotiating with airlines with the aim of launching the 737-10 at the Paris Airshow in June. Boeing is said to anticipate a total market of 1,000 of the planes.

"Boeing is actively engaged in discussions with customers about the 737 MAX 10X," a spokesman said.

"No decision has been made on the airplane and any discussion on timing of a possible launch would be speculative."

Reuters reported last year that the 737-10 marks a tactical response to the A321neo, while Boeing works on strategic plans for a 220-260-seat twin-aisle, mid-market jet.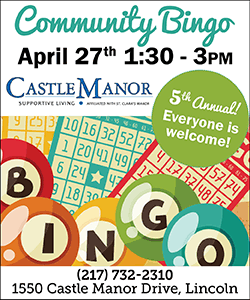 But it has produced a puzzle so tricky that Boeing has asked for help from its combat jet experts to design a space-saving gear for the 737-10.

A solution is needed because the 737-10 will be longer than the 737-9 to make room for about 12 extra seats. The landing gear must become taller too or the tail could scrape the runway.

Anxious to avoid costly changes to the rest of the plane and stay on schedule, Boeing aims to make the gear longer only when needed, but small enough to fit in the 737's existing wheel bay.

It has not made final decisions but is testing an advanced proposal to allow the 737 to effectively sit back on its heels as it leaves the runway.

This is what aerospace engineers call a "semi-levered" design and is a nod to two bigger jets: the 777 and 787-10.

In a further twist, the gear would lengthen telescopically for the 737-10 to charge down the runway. Afterwards, it would shrink again to retract into the same space.

[to top of second column]
Boeing's new 737 MAX-9 is pictured under construction at their production facility in Renton, Washington, U.S., February 13, 2017. Picture taken February 13, 2017. REUTERS/Jason Redmond/File Photo
COMPETITION IMPACT

Drawing-board decisions like these feed directly into the battle for jet sales.

A longer gear allows pilots to use the same take-off angle rather than easing off to avoid striking the runway with the tail of the longer jet. Shallower take-offs need more runway, limiting the number of airports served and restricting sales.

Airbus, which declined comment, is likely to try to persuade potential 737-10 buyers that it is little different from the slow-selling 737-9. Sources say it is meanwhile working on its own improvements to the A320 family codenamed A320neo-plus.

Experts say more capacity could put costs per seat of the 737-10 in the same ballpark as the A321neo, leaving jetmakers to slug it out over range and performance.

Boeing decided against using a bigger engine to boost those two features. It is gambling that some airlines will prefer extra seats and fly the 737-10 mainly on short routes.

Although reports have focused on the clash between the A321neo and 737-9/10, industry sources say it's not just the top end of the narrowbody market that drives the new design.

Because most carriers stick to one jet family, they say Boeing seems worried the A321neo's success could prompt fleet decisions that weaken the smaller 737 MAX 8, its main cash cow.

"It's a defensive move. Boeing wants to prevent the A321neo being a Trojan Horse in its own fleet," one strategist said.

(Editing by Sudip Kar-Gupta and Jason Neely)
[© 2017 Thomson Reuters. All rights reserved.]
Copyright 2017 Reuters. All rights reserved. This material may not be published, broadcast, rewritten or redistributed.