U.S. bishops delay action on clergy abuse at Vatican's request

Send a link to a friend Share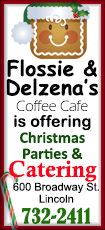 [November 13, 2018] By Gabriella Borter

(Reuters) - The U.S. Conference of Catholic Bishops will delay action to deal with a crisis involving sexual abuse of minors by clergy until after a global meeting in February at the request of the Vatican, conference president Cardinal Daniel DiNardo said on Monday.

The Catholic Church worldwide is reeling from crises involving sexual abuse of minors, deeply damaging confidence in the Church in the United States, Chile, Australia, Ireland and elsewhere.

Cardinal DiNardo of Galveston-Houston said the Congregation for Bishops in Rome had sent a letter asking U.S. bishops to wait until after the Vatican-convened global meeting on sex abuse takes place in February.

"We have accepted with disappointment this particular event that took place this morning," Cardinal DiNardo of Galveston-Houston said at a media conference on Monday, the opening day of the conference. "We have not lessened in any of our resolve for actions."


In the United States, 13 state attorneys general have launched statewide investigations into sexual abuse by clergy.

In August, an 884-page report made public by Pennsylvania Attorney General Josh Shapiro stated that Roman Catholic priests in the state sexually abused nearly 1,000 children over a 70-year period and silenced victims through "the weaponization of faith" and a systematic cover-up campaign by their bishops.

The conference of bishops had expected to focus this week on a measures to combat abuse, including establishing a new code of conduct, according to a September statement.

[to top of second column]
Cardinal Daniel DiNardo, president of the U.S. Conference of Catholic Bishops, speaks during a press conference at the USCCB general assembly in Baltimore, Maryland, U.S., November 12, 2018. REUTERS/Kevin Lamarque
"We humbly welcome and are grateful for the assistance of the whole people of God in holding us accountable," the statement said.

Terry McKiernan, co-director of victims' advocacy group BishopAccountability.org, said the Pope's intervention in this week's conference was a frustrating setback.

"This situation is so terrible that the only way that itís really going to be solved is if bishops convincingly demonstrate their remorse and concern," McKiernan told Reuters in a phone interview.

DiNardo called the delay "a bump in the road" on Monday but said it does not reflect U.S. bishops' lack of determination to deal with the issue.

"We were all set to move to reach an action stage here this week," DiNardo said. "I don't look upon any of this as a change in direction for the Catholic bishops of the United States."

(Reporting by Gabriella Borter; Editing by Susan Thomas)
[© 2018 Thomson Reuters. All rights reserved.]
Copyright 2018 Reuters. All rights reserved. This material may not be published, broadcast, rewritten or redistributed. Thompson Reuters is solely responsible for this content.