Trump touts Charter hiring that was in works for two years

Send a link to a friend Share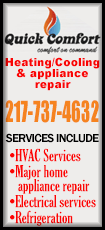 [March 25, 2017] By Steve Holland and David Shepardson

WASHINGTON (Reuters) - U.S. President Donald Trump on Friday touted Charter Communications Inc's decision to invest $25 billion in the United States and a plan the company announced before he was elected to hire 20,000 workers over four years.

At a White House event with the second-largest U.S. cable company's Chief Executive Thomas Rutledge and Texas Governor Greg Abbott, Trump praised Charter for planning to close its offshore call centers and move them to the United States.

Much of the announcement was not new. Charter said last May that it planned to add 20,000 jobs as part of its merger with Time Warner Cable and acquisition of Bright House Networks. As early as June 2015, Rutledge said Charter would need an additional 20,000 employees after those deals.

On a number of occasions, Trump has touted job announcements at the White House that had been previously planned or announced

The company said more than a year ago in February 2016 that it planned to close foreign Time Warner Cable call centers and move the jobs to the United States.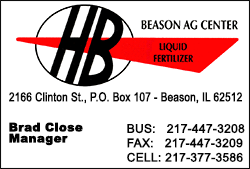 On Friday, Trump said, "We're embracing a new economic model - the American Model. We're going to massively eliminate job-killing regulations - that has started already, big league - reduce government burdens, and lower taxes that are crushing American businesses and American workers.

[to top of second column]
Charter Communications CEO Thomas Rutledge (R) and Texas Governor Greg Abbotts (L) speak to reporters after their meeting with U.S. President Donald Trump at the White House in Washington, U.S., March 24, 2017. REUTERS/Kevin Lamarque
"You're going to see thousands and thousands and thousands of jobs, of companies, and everything coming back into our country."

Charter, which has 24 million residential and business customers in 41 states, said on Friday it had committed to Trump to hiring those workers within four years. It plans to invest $25 billion in broadband infrastructure and technology in the next four years.

In May 2016 Rutledge said in a recorded interview there would be some overlap in management positions (after the TWC merger) but said the company would hire about 20,000 people over four years.

Rutledge said the broadband investment was being made "in the right regulatory climate and right tax climate ... We're committed to spending that predicated on the kind of regulatory consistency and efficiency that we expect as a country."
[© 2017 Thomson Reuters. All rights reserved.]
Copyright 2017 Reuters. All rights reserved. This material may not be published, broadcast, rewritten or redistributed.