Lincoln Daily News
welcomes letters of appreciation, information and opinion on matters pertaining to the community.
As a community we need to be able to talk openly about matters that affect the quality of our lives. The most effective and least offensive manner to get your point across is to stick to the issue and refrain from commenting on another person's opinion. Letters that deviate from focusing on the issue may be rejected or edited and marked as such.
You may also send your letters by email to ldneditor@lincolndailynews.com
or by U.S. postal mail:
Letters to the Editor
Lincoln Daily News
601 Keokuk St.
Lincoln, IL 62656
Letters must include the writer's name, telephone number, and postal address or email address (we will not publish address or phone number information). Lincoln Daily News reserves the right to edit letters to reduce their size or to correct obvious errors. Lincoln Daily News reserves the right to reject any letter for any reason. Lincoln Daily News will publish as many acceptable letters as space allows.
To the editor:

I have been asked by several constituents for clarification.

On April 3rd the council was given a draft of the 2023-24 budget.

On April 6th a revised budget draft was sent out. The only change was revenue from TIF.

At this point ALL pay increases were in the budget at five percent for department heads (averaged over $4,000 each), $4,183 for non-union employees and $4,000 of Administrative Assistant for the city.

The two aldermen from Ward Four sat on this committee.

On April 17th the entire council had a workshop meeting, and 40 minutes into that meeting the question was asked about the pay raises in the budget were there any objections. None were made.

April 25th the public hearing was held with no objections to the proposed budget.

April 25th, at the voting session a vote was made to pass the budget as presented and it passed unanimously.

During the time between April 3rd- April 7th one budget committee person told at least one non-union member they were getting their raise and were worth it.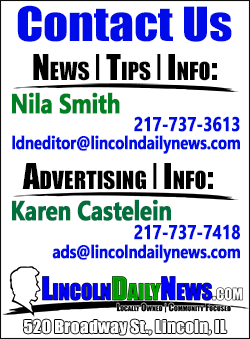 On May 1st the motion was made to pass what was in the budget for increases and the department heads were asked if they agreed with the non-union employees' pay increases under their department. All were unanimous in their agreement.

It was then that the budget committee person that had come up with the increases and made statements to the recipients decided to take them away.

Kevin Bateman
Ward Three Alderman
City of Lincoln
[Posted May 6, 2023]