These are two powerful reasons why the Simon Wiesenthal Center, through its innovative Mobile Museum of Tolerance, and the Illinois Association of Regional Superintendents of Schools (IARSS) are teaming up to raise awareness and encourage children and families to get more informed and active in the fight against the dangerous mix of hatred and technology.

The organizations are sponsoring a statewide essay contest called Your Voice: Changing the World, One Speech at a Time, for students from 6th through 12th grade asking participants to respond to these words from Simon Wiesenthal: "The combination of hatred and technology is the greatest danger threatening mankind." Submissions are due April 3, and winning entries receive a MacBook or other prizes.

ABOUT THE PARTNERSHIP

IARSS and the Simon Wiesenthal Center have been working together for several years, including coordinating a highly successful visit in 2021 to the State Capitol by the Mobile Museum of Tolerance to show the power of the bus and its high-tech approach to education.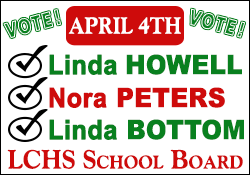 The Simon Wiesenthal Center, headquartered in Los Angeles, runs a number of programs out of its Midwest Office in Chicago. The Midwest Office partners with law enforcement agents to educate officers about hate-based threats, coordinates visits to numerous school districts across the state where state legislators often attend to learn more about the MMOT, and run a number of workshops designed to help students and adults better identify and stand up to hate and intolerance in their communities.

The MMOT is a traveling human rights education center – the first of its kind in the United States – that visits school districts statewide, free of charge, to offer hands-on workshops for participating students. The workshops include an emphasis on our nation's civil rights movement and history, the harrowing story of Nazi persecution through Anne Frank's experience in World War II, the power of ordinary people to stand up against life-threatening hatred, and an introduction to digital media literacy.

Media literacy is now mandated to be taught in Illinois schools. Under the MMOT digital media literacy program, students receive tools to identify and analyze potentially harmful media, stand up against hate and violence online, and work through ways to be a positive influence on social media.

IARSS continues working with the Simon Wiesenthal Center on ways to bring that digital media literacy curriculum to schools around Illinois. The essay contest partnership helps advance that work.

ABOUT THE ESSAY CONTEST

Simon Wiesenthal was a survivor of the Nazi death camps in World War II who dedicated his life to documenting Holocaust crimes and working to hold those accountable for ghastly genocide. His words for future generations often have proven hauntingly prophetic, including about the tools we all use today with little thought to how they are used by those determined to carry on traditions of hatred and intolerance.
"The combination of hatred and technology is the greatest danger threatening mankind."
IARSS and the Simon Wiesenthal Center are using their strong networks across Illinois to urge students from 6th through 12th grade to share their thoughts about this quote. Your Voice contest participants should:
Write a three-minute written speech (of 450 words maximum) on how this Wiesenthal quote applies to them, their communities, their world, today and in the future.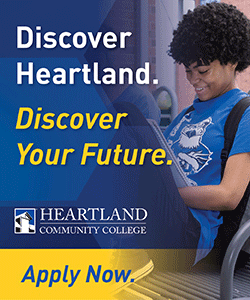 Look in the past to learn from the darkest days of human history and show how we all can work together to address intolerance, hate, and bigotry.

Submit the speech/essay in a Word document by Monday, April 3, 2023, to: mmot@wiesenthal.com.
Submissions must include a separate sheet of paper with: name and age of contestant, name of contestant's school, and contact details for the contestant.

Five finalists from each category (Grades 6-8 and Grades 9-12) will be chosen to compete virtually on Sunday, May 7, 2023, by performing their speech/essay in video submissions virtually.
A distinguished panel of judges will review the submissions and select a winner.

The judges are:

Scott Britton, Cook County Commissioner. Commissioner Britton serves on 10 committees as a member of the Cook County Board, where he focuses on building equity into all County operations and supports furthering public safety reform. He launched the Cook County United Against Hate initiative.

Ava Carpenter-McPike, Springfield. Ava is a senior probation officer who works with disadvantaged youth in our criminal justice system who don't always get the fairness they deserve. She is a member of the Springfield Black Chamber of Commerce and chairs the Gender Responsive Committee of the Illinois Probation Court Services Association.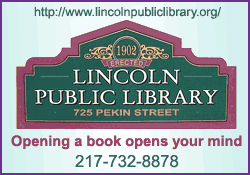 Franci Feirstein, Content Producer at WMAQ TV NBC Chicago

The two sponsoring organizations say the contest is another important way to remind Illinoisans of the dangers of complacency toward very real threats online.

"We see everyday examples where parents inherently trust the social media or apps their children are using, and never even think about the subtle or obvious ways hate groups and individuals can reach their kids and plant devastating seeds," said Alison Pure-Slovin, Director of the Simon Wiesenthal Center, Midwest Region. "We know the only effective way to combat hate and intolerance is to take it head on, and we hope the essay contest helps students across the state do their part to fight for the freedoms we too often take for granted," said Jacqueline Carroll, Director, MMOT.

Our mission as leaders of support offices for school districts is to help foster safe, thought-provoking environments to challenge students to learn and grow," said Mark Klaisner, IARSS President and Executive Director of West40 Intermediate Service Center in Chicago's near-western suburbs. "We are excited to work with Simon Wiesenthal Center and the MMOT to help students better identify threats and arm them with the tools and knowledge to do better, and this essay contest seems like a great step forward in that work together."

For more on the essay contest and the MMOT, visit the MMOT's website at https://mmot.com/
[Ryan Keith, RK PR Solutions]