L to R back row: Clay Aylesworth, Walker Allen,
Evan Cooper, Alec Martin, and Oran Kuhlman
Front row: Issac Pulliam, Grace Davis,
and Jayda Allspach
Mt. Pulaski FFA announces section, district, and state winners



Send a link to a friend Share
[March 16, 2023] As with several FFA chapters in the community, February and March have been busy for the members of the Mt. Pulaski High School group.
On March 12th, after winning the Section 14 Record-book Proficiency competition, eight members of the competed at the district level.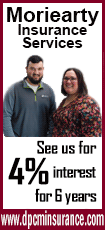 In the section 14 competition, Clay Aylesworth won in the area of Diversified Crop Production Entrepreneurship, Walker Allen won in Ag Design and Fabrication, Oran Kuhlman won in Ag Repair Maintenance, Jayda Allspach won in Sheep Production, Evan Cooper won in Swine Production Placement, Alec Martin won in Ag Safety, Grace Davis won in Ag Communications, and Issac Pulliam won in Ag Sales.

All eight then went on to compete at the district level, with three advancing to state!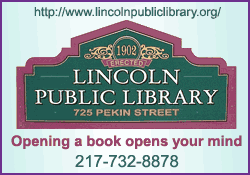 Those advancing to state are now a part of the top five in the state of their record-book area. Alec Martin advances to state in Ag Safety, Grace Davis in Ag Communications, and Oran Kuhlman in Ag Repair Maintenance!

Clay Alyesworth and Oran Kuhlman were also Star Farmers in Section 14!

The competition was based on their record-book as well as an interview which evaluated their knowledge of their project. We are super proud of all of our members, for all their hard work and dedication to their record books, and we wish the best of luck to all those advancing to state!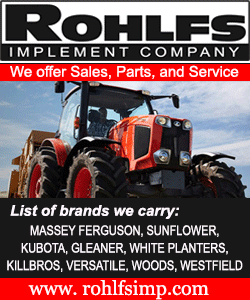 L to R back row: Clay Aylesworth, Alec Martin,
Reid Beckers, Walker Allen, and Evan Cooper
Front row: Scout Tschantz, and Abby Jones
In Section 14 Meats Judging, Evan Cooper placed 1st, Alec Martin 2nd, Walker Allen 3rd, Reid Beckers 4th, Clay Aylesworth 5th, and Scout Tschantz placed 6th overall.

On March 4th, five of those students competed in the State Meats Judging Competition after taking first place is the Section competition. As a team they took 6th overall, and individually Clay Aylesworth placed the highest.

Congratulations to all our section, district and State competitors!
[Grace Davis
FFA Chapter Reporter]