Community invited to ribbon cut and tour of a newly named ĎChoice Hotelí the Roadway Inn in Atlanta

Send a link to a friend Share
[December 21, 2018] On Tuesday, July 31st the community is invited to join Gaurav Holkar, his brother Deepak and sister Pollavi Misal in a ribbon cut, celebrating a big change at their motel.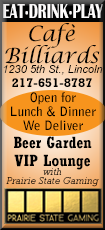 Formerly known as the Atlanta Route 66 Motel, Holkar recently became a member of the Choice Hotelís franchise, thus the change of name.

Gaurav purchased the motel in 2007 and at that time it was a part of the Americaís Best franchise. In 2009 he left that franchise and since then the Atlanta Motel has operated as an independent entity, not associated with any name brand.

Since 2015, with help from his brother Deepak and support from people such as Atlanta Mayor Fred Finchum and Logan County Economic Development Partnership Director Bill Thomas, Gaurav has been working to get his motel in a position to become a member of the Choice family.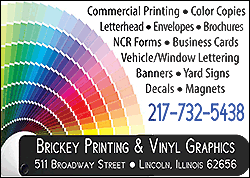 Deepak explained this week that there were some big turning points in the brothersí efforts, perhaps the most important of which was the decision to dedicate the issue to God, and let Him take control of the outcome. Deepak, who is a Methodist pastor serving local churches, explained that as young men the thoughts were on owning a business, becoming successful, and making money. He said God had been left out of the equation to a certain point. But when the brothers worked together to turn the matter over to the Lord, things started going right.

Gaurav explained that within the Choice family, a motel does not ask to be a part of the franchise then bring itself up to Choice standards. Instead, the Holkars had to work to bring the motel up to Choice standards, and maintain those standards, showing Choice that they were dedicated to offering the type of motel and the kind of customer experience that Choice demands and customers expect.
The brothers explained that there will be many benefits to being a part of the Choice family. One of the most important is that it puts them into a nation-wide network of motels. When people shop for motels for their trips, they search websites, often by brand. Now when travelers search for Choice motels in Logan County, the Roadway Inn in Atlanta will be among those that show up.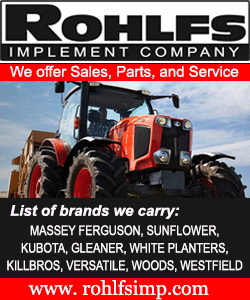 For travelers, the change means that if they take advantage of Choice Rewards, then stays at the Roadway Inn will count on their reward points. This is a big plus for those traveling Route 66 across the country. Deepak explained that if they choose to stay at Choice motels throughout their trip, for example from Chicago to California, they can gather several points and those points can be translated into free nights stays along their journey.

For the motel, being a part of Choice also means that they are included in national advertising and promotions so it increases their visibility not just in Logan County but all around the country.

Deepak said that another nice thing about the Choice brand is that the customers are the inspectors. Choice asks for customers to report about their experiences at their motels. So, Deepak said it isnít like they have an inspection twice a year, it is like they are having an inspection every day of the year with every customer who comes in the door. This means they are continuously going to be motivated to have a clean, friendly, comfortable atmosphere for their customers.

After the ribbon cut at 4:30 p.m. on Tuesday, guests will be invited to linger for light refreshments and have a chance to visit with Gaurav and Deepak.

Inside the motel, Gaurav said that they have worked to give the interior a fresh new look, and when guests come on Tuesday they are looking forward to sharing tours of the facility and giving local folk a good view of the standards that are being maintained.

The brothers are very excited about having the opportunity to share their motel with the local community, and are hopeful that many will come out Tuesday evening.

[Nila Smith]