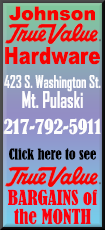 The ribbon cut will take place at 1 p.m. with cupcakes and cookies being served afterward.

The café is owned by Sherese Johnson, and opened for business on May 26th. Johnson said that cooking has always been a passion for her, and that after several years working in the food industry, she decided it was time to strike out on her own and just go on faith that she could turn her passion into a successful business.

Johnson's store front primarily offers carry out, though for those who want to grab a quick bite then move on, there is a table and bench outside where they can sit and enjoy their meal.

On the menu, Johnson said, far and away the most popular item is her deep fried catfish filets. Johnson said that the offering is so popular that she runs out of catfish every day. But it's no small wonder she said, because it is "real catfish," and cooked to perfection. The catfish platter comes with coleslaw and fries for sides, onion, pickle, tarter sauce, and a drink.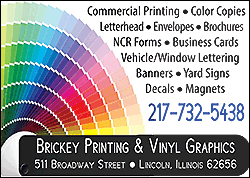 The second most popular item on the menu is her pizza puff, which she defines as somewhat similar to a calzone, filled with beef and sausage. In addition to these top items, the café menu includes fried chicken and a variety of sandwiches.

Johnson serves a sauce for the chicken that she makes from scratch. She said the sauce is mild and sweet and very popular with her customers, so much so that some have been asking to buy it by the pint, so she is set up to offer that sauce when requested.

Johnson has had a passion for food since she was a child. She laughed as she talked about family members who often remember that even as a child, she loved to cook and often fixed breakfast for the family.

A part of that passion comes from her family heritage. She noted that her dad was born and raised in Louisiana, which is where the passion for Louisiana-style soul food comes into play.

Sherese herself is from the Chicago area. She said that when she was growing up one of the fun facts about her dad was that he was a street vendor in Chicago. He had a pushcart and worked around the city selling hotdogs.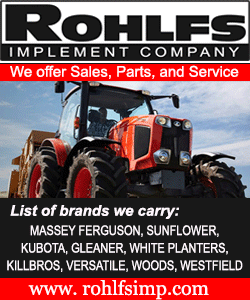 Johnson said that she moved to Lincoln about 15 years ago after a conversation with her brother who was already living here. She said Chicago was kind of a rough place, and she was concerned about raising her kids in that environment. Her brother talked about Lincoln being a clean, quiet, smaller town. She decided that was the environment she wanted for her kids, so she moved to Lincoln and has loved living here.

Johnson said she has worked in a variety of places in the kitchen including Lincoln Christian University. She also attended college at LCU.

Johnson said that the 'soul' portion of her cooking comes into play in her catering. She said that in the past many people would come to her and ask her to fix some of her best dishes for parties they were hosting. She decided that if people enjoyed her food, perhaps that was a portion of the business she could build up along with the storefront.

She said items that are included in the catering menu are ribs, cabbage, pot roast, pepper steak with rice, and of course, the true Louisiana cuisine 'Gumbo and collard greens.'

Johnson said she is just getting her business off the ground, so she calls the café a "two-man" band saying that her daughter Shay is her primary helper. However, she added that she has a lot of very supportive friends that pitch in and help when she has a lot going on. She named off her best friend Tabitha Cummings, friend Delores Brown, her friend Angela and others who help fill in the gaps when she has a lot going on. She said she also had the support of her family including her cousin Phillip Menzie who invested in the business and helped her get what she needed to open the doors.

If you've not stopped in at the café yet, make a note and try to do so sometime soon. Sherese Johnson is a little lady with a very big personality and she loves waiting on her customers and spending a few minutes getting to know them. She's a delight and her food is delightful. We wish her all the best in the future.

[Nila Smith]