Hoping for a turnaround
By Jeff Mayfield

Send a link to a friend
[March 10, 2014] While the Illinois Fighting Illini are in the midst of a less-than-stellar season, there is still time to turn it around. The schedule has been anything but kind to the Illini this season. They still have road tilts with Minnesota, Michigan State and Iowa and get to host Nebraska and Michigan. It doesn't appear on paper like there are a lot of available wins out there. However, some thought like that earlier in the season, and yet Illinois found ways to win. They may be lucky to find their way to the bus right now.
So what is the recipe for recovery? That's the $64,000 question.
It starts with good, or should I say better, shot selection (or at least sacrificing a good shot for an even better one — Illini shooting only 28 percent on 3s for the season).

Everybody must box out on every shot.

Free throws have to be converted (especially front ends).

Fast-break and transition baskets must be pursued (taking pressure off half-court offense).

Every single player must "bring it" every single night — no nights off.

An unsung hero or two would really help.

When the team is off to a good start, it must be sustained for 40 minutes.

Make better passes.
This list will have to suffice for now, because it just makes me sad to read what I just typed... It makes me sadder to watch our games the last few weeks. I think we have good effort. I believe our coaches are coaching their brains out. The team is just in a funk.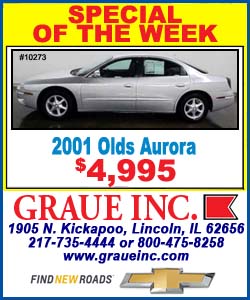 At least the pressure should be off by now as no game is probably a "must" win at this point. Maybe the team will be more relaxed. Maybe the swagger will return. Maybe the free throws will drop. Maybe there will be some games with 50 percent shooting. Maybe a lot of things.
I'm just hoping that the Illini can turn it around the rest of the way and not only surprise their detractors, but maybe surprise themselves along the way. It sure won't get any easier. But I do remember a team that Lon Kruger had a few seasons ago that were left for dead like this one. They arrived at the Big Ten tourney on nobody's radar. All they did was win three games in three days and made it all the way to the championship game. Once you get there, anything can happen. Wouldn't it be great if this team did something like that? That's what I'm hoping for!
[By JEFF MAYFIELD]
Respond to the writer at jeffqmay@gmail.com.