MLB notebook: Phillies sign Santana to 3-year, $60 million pact

Send a link to a friend Share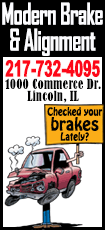 [December 16, 2017] The Sports Xchange

The Philadelphia Phillies added a consistent bat to their lineup on Friday by agreeing to a three-year, $60 million contract with first baseman Carlos Santana.

The Phillies also signed right-handed reliever Pat Neshek to a two-year, $16.25 million contract.

The 31-year-old Santana has been a mainstay for the Cleveland Indians with more than 600 plate appearances in each of the past seven seasons. He batted .259 with 23 homers and 79 RBIs last season.

Santana hit 20 or more homers on five occasions for the Indians, including a career-best 34 in 2016 when Cleveland advanced to the World Series. Santana has 174 career homers and 587 RBIs to go with a .249 batting average since reaching the majors in 2010.

Neshek began last season with the Phillies and made the National League All-Star team before being traded to the Colorado Rockies. The 37-year-old Neshek went 5-3 with a 1.59 ERA in 71 appearances last season.

--The San Diego Padres acquired shortstop Freddy Galvis from the Philadelphia Phillies for minor league pitcher Enyel De Los Santos.

Galvis, 28, is slated to become a free agent following the season. He played in all 162 games last season and batted .255 with 12 homers and 61 RBIs last season.

The top-notch defender committed just seven errors last season and eight in 2016. Galvis has a .245 average with 52 homers, 233 RBIs and 43 steals in parts of six seasons with the Phillies. He was the starting shortstop each of the past three seasons.

The right-handed De Los Santos went 10-6 with a 3.78 ERA in 26 appearances (24 starts) at Double-A San Antonio last season. He turns 22 on Christmas Day.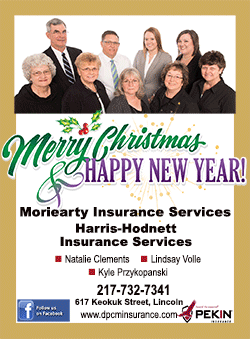 --The Los Angeles Angels agreed to terms with free-agent infielder Zack Cozart on a three-year contract, the team announced.

The Angels did not disclose financial terms, but the deal is worth a reported $38 million for Cozart to likely start at third base.

Cozart, 32, played seven major league seasons with the Cincinnati Reds. He set career highs in 2017 with a .297 batting average, 80 runs scored, seven triples, 24 home runs, 55 extra-base hits, 240 total bases and a .933 OPS, while also matching his 2013 career high with 63 RBIs. He earned his first All-Star selection after being chosen as a starter for the National League via fan balloting.

--The Minnesota Twins signed right-handed closer Fernando Rodney to a one-year contract with a club option for the 2019 season, the team announced.

The deal, which was reported Thursday by multiple outlets, could reach $6 million with incentives.

Rodney, 40, spent the 2017 season as the Arizona Diamondbacks' closer, converting 39 saves and posting a record of 5-4 with a 4.23 ERA over 55 1/3 innings (26 walks, 65 strikeouts) in 53 appearances.

The Dominican Republic native has played in parts of 15 major league seasons with Detroit (2002-2009), the Los Angeles Angels (2010-11), Tampa Bay (2012-13), Seattle (2014-15), the Chicago Cubs (2015), San Diego (2016), Miami (2016) and Arizona (2017).

--Outfielder Melvin Upton Jr. and the Cleveland Indians agreed on a one-year, minor league deal, according to multiple reports.

Upton, 33, will receive a base salary of $1.5 million if he makes the Cleveland roster.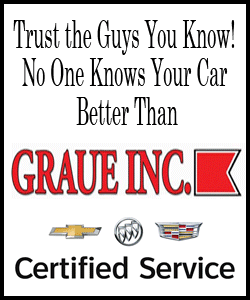 Upton dealt with thumb and shoulder injuries most of last season and didn't play in the majors. He played in 12 games for Triple-A Sacramento, an affiliate of the San Francisco Giants, before being released in late August.

In 2016, Upton batted .238 with 20 homers, 61 RBIs and 27 steals while splitting the season between the San Diego Padres and Toronto Blue Jays. Upton owns a .243 career average with 164 homers, 586 RBIs and 300 stolen bases during parts of 12 big-league seasons.
--The Houston Astros agreed to terms on a two-year contract with free-agent right-handed reliever Hector Rondon, the team announced.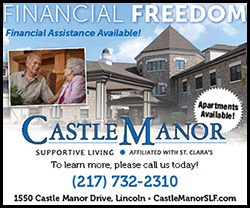 Though terms of the deal were not announced, the 29-year-old Rondon was expected to command in the neighborhood of $4.5 million to $5 million annually, according to the Houston Chronicle.

Rondon, 29, spent his five seasons in the major leagues as a member of the Chicago Cubs' bullpen, where he posted an 18-13 record with a 3.22 ERA over 296 1/3 innings, and 77 saves and 303 strikeouts. Last season, Rondon struck out 69 batters in 57 1/3 innings, going 4-1 with a 4.24 ERA and a career-high 10.83 strikeouts per 9.0 innings.

--Former Detroit Tigers pitcher Frank Lary, who won 123 games over 11 seasons, died this week, the team announced Friday. He was 87.

The Northport, Ala., native died Wednesday night after being hospitalized in Tuscaloosa with pneumonia.

Lary, nicknamed the "Yankee Killer" after going 27-10 against the New York Yankees from 1955-61, pitched with the Tigers from 1954-64. The right-hander led the American League with 21 wins in 1956, was a two-time All-Star and won the Gold Glove Award in 1961.

Lary, who also played for the New York Mets, Milwaukee Braves and Chicago White Sox, went 128-116 with a 3.49 ERA in 350 games (292 starts).

--Pete Rose's defamation lawsuit against attorney John Dowd was dismissed by a federal court judge in Pennsylvania.

The two sides reached an agreement prior to Rose being deposed, according to ESPN.

In July 2016, Rose filed suit in U.S. District Court in Eastern Pennsylvania against Dowd, whose investigation 28 years ago helped get the all-time hits leader thrown out of baseball.

Rose, who is now 76, sued over Dowd's assertions on the radio in 2015 that Rose had committed statutory rape decades earlier. Rose was seeking unspecified damages from Dowd.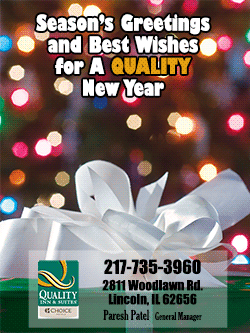 --Hall of Famer Tim Raines is rejoining the Chicago White Sox as a team ambassador along with former right-hander Jose Contreras and catcher A.J. Pierzynski, the team announced.

Raines, 58, batted .283 with 98 doubles, 28 triples, 50 home runs, 277 RBIs, 440 runs scored and 143 stolen bases in 648 games with the White Sox from 1991-95. He holds the franchise all-time record with an 82.7 stolen-base percentage (143 of 173).

Contreras, 46, played six seasons with the White Sox from 2004-09, going 55-56 with a 4.66 ERA over 900 innings and 628 strikeouts in 148 games (146 starts). Pierzynski, 40, batted .279 with 198 doubles, 118 home runs, 460 RBIs and 452 runs scored in 1,068 games over eight seasons with Chicago from 2005-12. He ranks third all-time among White Sox catchers in home runs.

-----------------------------------------------
[© 2017 Thomson Reuters. All rights reserved.]
Copyright 2017 Reuters. All rights reserved. This material may not be published, broadcast, rewritten or redistributed.