Visitation: Friday, September 13, 2019 from 9:00 a.m. - 10:30 a.m. at Lincoln Southern Baptist Church in Lincoln
Service: 10:30 a.m. at the church
Funeral home: Fricke-Calvert-Schrader, Lincoln
Obituary
Dr. Dennis A. Shaw, 77, passed away peacefully at his home on September 8, 2019 at 12:48 a.m.

Dennis was born June 25, 1942 to Thomas Colon Shaw and Alma Burris Shaw in Fisk, Missouri. Dennis grew up in Michigan and attended Avondale High School, and was a member of the 1958 Oakland B League undefeated football champions.

Dennis joined and served in the U.S. Army from 1962-1965, and was stationed at Fort Knox where he met and married Katheryn Deckard July 19, 1963.

He graduated from Campbellsville College University, Campbellsville, Kentucky in 1973 with a BA in Psychology. He also graduated from Covington Theological Seminary, Rossville, Georgia with a Masters in Divinity and Doctorate in Ministry.

He pastored Union Band Baptist Church, Howardstown, Kentucky. He was ordained to the Baptist Ministry by Union Band Baptist Church. He also worked at the Brownfield Funeral Home in Hodgenville, Kentucky. The family moved to Richmond, IL in 1974 where he pastored First Baptist Church for seven years. He and Kathy served as home missionaries at the Wonder Lake Baptist Church for fout years. He then served as pastor of the Como Baptist Church in Sterling, Illinois for 12 years. While in Sterling, he also served as Chaplain for the Rock Falls Police Department. He then served as pastor of the Lincoln Southern Baptist Church, Lincoln for 20 years, and worked for the Secretary of State of Illinois for several years, retiring on November 30, 2008.

He is author of "Mental Illness & the Bible" and "Seeing is Believing."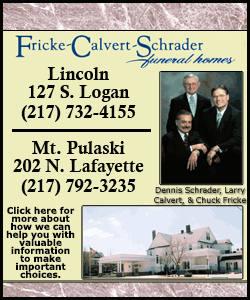 He was preceded in death by his parents; stepfather, Fred Moore; sister and brother-in-law, Wanda and Ray Moore; three brothers and sisters-in-law, Calvin and Marilyn Shaw, Tom Shaw, Douglas Shaw; and one brother-in-law, Fred Delaney.

He is survived by his wife, Kathy Shaw; his son: Clinton (Teri) Shaw of Sterling; one daughter Donetta Toussaint of Palmetto, Georgia; his sister, Betty Delaney of Parrish, Florida; his brother, Dave (Delores) Shaw of Marion, Indiana; his sister-in-law, Joey Shaw of Florida; his five grandchildren, Joanna (Jonathan) Chipman of Frisco, Texas, Sarah Toussaint of Palmetto Springs, Georgia, Justus (Mallory) Toussaint of Bloomington, Tyler Shaw of Sterling, and Hunter Shaw of Sterling; five great-grandchildren, Connor, Jesse, Beckett, Austin, and Beric. He is also survived by several nieces and nephews.

Visitation will be held on Friday, September 13, 2019 from 9:00am-10:30am with funeral to follow at 10:30am, both held at Lincoln Southern Baptist Church in Lincoln, with Dr. Lanny Faulkner officiating. Meal to follow the services at the church; burial will be held at 2:00pm on Friday, September 13, 2019 at Camp Butler National Cemetery in Springfield.

In lieu of flowers memorial donations may be made to the family to help pay medical expenses.

Services have been entrusted to Fricke-Calvert-Schrader Funeral Home, Lincoln.
Click here to send a note of condolence to the family of Dr. Dennis A. Shaw