These drive-up locations are intended to minimize the risk of COVID-19 to patients while allowing them to get necessary lab work completed. The only routine lab test that cannot be completed at a drive-up lab are finger stick Protimes.

Any patient with routine lab orders may use this service, including lab orders that require fasting. Patients who do not see doctors at Springfield Clinic, Memorial Physician Services or SIU Medicine will need physical orders in hand.

"From both patients and employees alike, we've heard tremendous feedback from everybody. It's a great service that Springfield Clinic is providing, and across the board these labs have been very positively received," says Laboratory Manager Joe Heigert.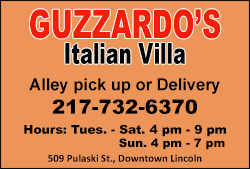 The six locations and their hours are:

Springfield Clinic Drive-Up Lab (located one block south of Springfield Clinic Main Campus)

Monday – Friday, 7 a.m. – 5 p.m.
Saturday, 7 a.m. – 12 p.m.

Springfield Clinic Jacksonville
Monday – Friday, 7 a.m. – 2 p.m.

Springfield Clinic Decatur
Monday – Friday, 7 a.m. – 4 p.m.

Springfield Clinic Taylorville
Monday – Friday, 7:30 a.m. – 2:30 p.m.

Springfield Clinic Hillsboro East
Monday – Friday, 8 a.m. – 12 p.m.
Springfield Clinic Lincoln
Monday – Friday, 7:30 a.m. – 2:30 p.m.
How does it work?

When you arrive at any location, you will be greeted at your car and directed to a designated parking spot to wait. You will then call the phone number on the sign in front of your parking spot to get registered and receive further instructions.

You will not receive any results at the drive-up location; results will be available through normal processes (by phone call or available through your patient portal).

Visit www.SpringfieldClinic.com/Drive
UpLabs for more information.

About Springfield Clinic

Springfield Clinic is a progressive, physician-led multispecialty medical group devoted to providing the highest quality health care to its patients. More than 460 physicians and advanced practitioners deliver value-based care in approximately 80 medical specialties and sub- specialties. As one of the largest private multispecialty medical clinics in Illinois, Springfield Clinic currently employs over 2,400 clinical and administrative staff members who are committed to improving health, providing value and serving the community. For more information, visit us online at www.SpringfieldClinic.com.
[Rachel Dyas
Marketing & Communications Specialist
Springfield Clinic]