Elkhart Historical Society announces second date for dinner lecture series by Karl Luthin - Care & Training of Horses for the Movies

Send a link to a friend Share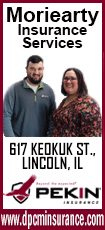 [January 26, 2023]

The Elkhart Historical Society is delighted to offer a second date for the ever-popular Karl Luthin, DVM., whose January 27 lecture sold out immediately. The additional date will be Friday, February 3, at the Wild Hare Café in Horsefeathers' shop, Elkhart, Illinois. Luthin captivates the crowd with his real- life experiences, from the rigors of being an equine veterinary, to life on the movie set either in front of cameras as a re-enactor, or behind the scenes supplying historically correct uniforms and horse equipment. His talk, "The Care and Training of Horses for the Movies," will explain the challenges that are encountered by both two and four legged actors, who must work together.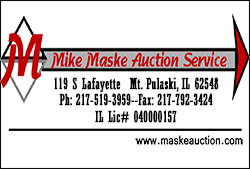 Some of the movies that Luthin has been involved with are: "Gods and Generals," "Glory," "John Adams" and "Into the West" mini-series, "Gettysburg," "Cold Mountain," and "Lincoln." Luthin has most recently been involved with the filming of a new Civil War movie, "Emancipation," starring Will Smith. As those who have attended past lectures can attest, the charismatic Luthin will hold the audience right through the question-and-answer session following the talk.
The cost per person includes the lecture and dinner featuring a choice of Beef Bourguignon or Coq au Vin. Both entrees come with mashed potatoes, baby carrots and green beans, roll and dessert.
For complete menu and reservation form, please see the website: www.elkharthistorical
society.org . Reservations are required and can be made by calling 217 947 2238, not later than January 27.
Once confirmed, checks can be mailed to The Elkhart Historical Society at PO 255, Elkhart, IL, or dropped off at the Country Bumpkin Shop at 103 Gov. Oglesby St., Elkhart.
[Elkhart Historical Society]