Find a new shopping adventure at Cindy's Cottage

Send a link to a friend Share
[March 17, 2018]

LINCOLN
A new business has opened here in Lincoln, but the owner isn't a newbie. Owner Cindy Peterman has done this successfully before in Springfield, and thought she would try her hand here in our fair city.

The new shop is called Cindy's Cottage, and is located at 533 Woodlawn Rd in Lincoln, right next door to Hardy's. Peterman just opened the doors on March 1, 2018, and invites everyone to come visit her and see what surprises she has in store for them.


Along with two employees, Peterman offers a selection of gifts and rustic décor that she describes as always being something new and unique, full of character. "I put my whole heart and soul into it and look forward to all the new relationships I hope to form with my new customers," said Peterman.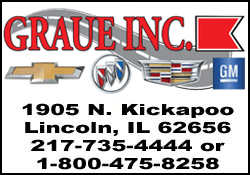 Peterman owned two consignment shops over the last 20 years in Springfield: "Consign and Design" and "Just Kids." She remarked that for her, business is all about the relationships she makes with her customers. She enjoys keeping her customers happy, and they often remark that she has a nice selection, and they love the décor pieces she stocks.

Cindy's Cottage is open Wednesday – Friday, 10 a.m. - 6 p.m.; Saturdays 10 a.m. - 4 p.m.; Sundays 12 p.m. - 4 p.m. at 533 Woodlawn Rd in Lincoln. You can reach them at 217-737-7029.