Heart of America Grazing Conference August 2021
Reserve your seat today

Send a link to a friend Share
[July 22, 2021] Make plans today to attend the 2021 Heart of America Grazing Conference. Join us Tuesday, August 10th for an informative pasture walk with dinner to follow on site. Then on Wednesday, August 11th we have a full day conference at the Mt. Vernon, Double Tree Hotel.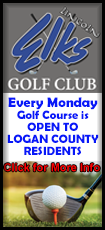 Big names, popular speakers, and hot topics will be plentiful at the annual event that gathers livestock graziers from Illinois, Indiana, Ohio, Missouri, and Kentucky. "Not only is it a great time to be a conservationist, it's a great time to explore the opportunities, the carbon-smart options, and the money- saving decisions rotational grazing and conservation pasture management techniques bring to the table," says Ivan Dozier, State Conservationist for
Illinois Natural Resources Conservation Service (NRCS). "Don't miss your chance to hear from—and learn from—people who know how to make it work." Greg Judy, our featured speaker, will be discussing his current grazing operation and management along with his numerous years of experience.

Additional Conference Topics:

- Soil Health Benefits from Grazing
- Clover Assessment in Your Pasture
- Multi Species Grazing
- Incorporating Novel Fescue
- Virtual Fencing
- Surplus Forage & Round Bale Silage
- Research & Testing Updates
- Open Forum Grazing Panel…and much more!
According to Cliff Schuette of the Illinois Grazing Lands Coalition (IL GLC), "We'll also offer participants a great pre-conference pasture walk at Perry Hottes' operation, located just 15 minutes from the conference location. You don't want to miss it." Hottes runs an organic grass-finished and grain- finished cattle operation. Learn about Hottes story.
Hottes has worked closely with NRCS to develop and implement a multi-
faceted grazing plan through the Environmental Quality Incentives Program (EQIP). When you ask Hottes his experience with grazing he says, "We are growing sunshine."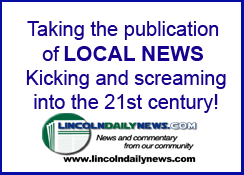 Make your conference registration before July 30th and get both days for just $65 or one day for $50. Students can attend for just $25. CCA credits are available. To register and pay online visit https://
magic.collectorsolutions.com/magic-ui/Login/jefferson-county-soil-and-water. To download a registration form visit: https://www.facebook.com/ ClintonCoSWCD.
[Paige Buck
Public Affairs Officer
USDA Natural Resources Conservation Service]