Thanksgiving Trivia

Thanksgiving traditions today often include watching the Macy's Thanksgiving Day Parade and eating a big turkey dinner. However, the first Macy's Thanksgiving Day Parade and Thanksgiving dinner provided people with vastly different experiences.

What did the pilgrims eat at the first Thanksgiving dinner?

In "What Food Was *Actually* Served at the First Thanksgiving," Catherine Lamb says, "There are only two surviving documents that reference the original Thanksgiving harvest meal. They describe a feast of freshly killed deer, assorted wildfowl, a bounty of cod and bass, and flint, a native variety of corn harvested by the Native Americans, which was eaten as corn bread and porridge." The usual fare of turkey, mashed potatoes and pumpkin pie was not on their menu.

How long did the first Thanksgiving dinner last?

One article on Thanksgiving traditions says the first Thanksgiving, celebrated in October 1621, lasted three full days. Governor William Bradford of Plymouth, Massachusetts organized the event "to celebrate the recent immigrants' first successful corn harvest in the New World."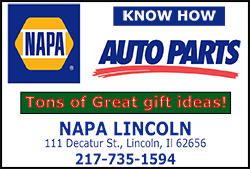 What was not in the first Macy's Thanksgiving Day parade?

The Ultimate Guide to the Macy's Thanksgiving Day Parade says those big balloons we are used to seeing were not part of the first Macy's Thanksgiving Day Parade. Instead, there were "three floats (pulled by horses), four bands and zoo animals from the Central Park Zoo." These animals included "camels, donkeys, elephants and goats." Last in the parade line up was Santa Claus, which is still part of the tradition.

Christmas Trivia

There are several interesting facts about Christmas traditions we often take for granted. For example, Christmas was not always a national holiday in the United States. In the early days of our nation, Christmas was even outlawed.

In "27 Best Christmas Trivia Questions to Impress Your Family This Holiday," Jessica Leigh Mattern, Erin Cavoto and Ashley Leath share the following surprising facts about the holiday.

When was Christmas outlawed in America?

During most of the second half of seventeenth century, Puritans outlawed Christmas. Between 1659 and 1681, "Puritans did not allow Christmas to be celebrated." In fact, it was not until 1870 that Christmas was celebrated as a national holiday.

What is the busiest shopping day of the year?

Though Black Friday is one of the most popular days for holiday shopping, it is not the busiest. The busiest shopping day is actually two days before Christmas.

How many households in the United States put a tree up?

More than 95 million households put up a tree at Christmas. The American Christmas Tree Association says that in 2019, "77 percent of American households displayed a Christmas tree." More than 80 percent of the trees people in the U.S. put up are artificial.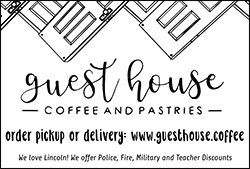 How fast would Santa have to travel to deliver presents to all the children in the world?

The Telegraph calculates that Santa would need to travel six million miles per hour in 31 hours to deliver presents to children around the world. They estimate that there are approximately 700 million children in the world.

When were gingerbread houses invented?

The popular gingerbread houses have been around quite a bit longer than we realize. PBS says gingerbread houses are "thought to have been invented in Germany during the 16th century and rose in popularity with the Brothers Grimm Hansel and Gretel story."

How tall was the tallest Christmas tree ever displayed?

Though some might think the tree in Rockefeller Center is the tallest tree to be displayed at Christmas, that is not the case. It is usually under 100 feet tall. Guinness World Records says the tallest tree ever displayed was a 221-foot-tall Douglas Fir. It was put up in Seattle, Washington at the Northgate Shopping Center in 1950.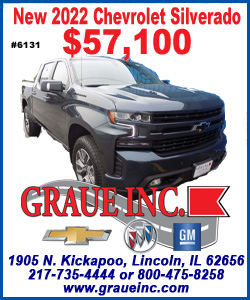 New Year's trivia

Having big celebrations and making resolutions are part of New Year's traditions throughout America. Behind these traditions are some surprising facts.

How much does the Times Square Ball weigh and what it is made of?

Over a billion people watch the New Year's Eve celebration in New York's Times Square, counting down as the ball drops. However, it is likely few know how big the ball is and what materials it is made of. The article "30 Things You Never Knew About New Year's" says the sphere is now 11,875 pounds, with "2,688 crystal triangles" and "over 32,000 lights." Its weight and materials have changed significantly over the years. As the article says, "The original ball was made from 700 pounds of iron and wood. It was later reduced to just 400 pounds of wrought iron before they switched to an aluminum frame in 1955." It was not until the millennium that the ball got a new look and materials.

What are some of the top New Year's resolutions?

As a New Year begins, many vow to exercise more and lose weight, which were two of last year's top resolutions. Statista's Global Consumer Survey of Top Ten Resolutions of 2022 says, "Looking at the most common resolutions, health is a clear thread running through most of them. Almost half said they want to exercise more in 2022, while eating healthier and losing weight were also the choice of four in ten respondents."

What are considered bad luck foods on New Year's?

Cristine Struble's list of foods that may cause bad luck if eaten on New Year's Day includes lobster, chicken and catfish. The reason lobster should be avoided on that day is that it "swims backwards which is thought to have people looking back to the past year." With chicken, the wings can "cause good luck to fly away." As for catfish, "some people believe that eating this type of fish will lead to struggle all year long."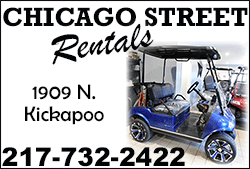 We hope you enjoyed these trivia snippets and if you are hankerin' for more, visit the websites Angela used for this article. All are linked inside this magazine for quick access.

[Angela Reiners]
What Food Was *Actually* Served at the First Thanksgiving."
Thanksgiving History: Who Started This Holiday Tradition?
The Ultimate Guide to the Macy's Thanksgiving Day Parade
27 Best Christmas Trivia Questions to Impress Your Family This Holiday.
30 Things You Never Knew about New Years
Top U.S. New Year's Resolutions for 2022
Never eat these foods on the New Year or suffer bad luck