Have Yourself a Merry (and Sweet) Little Holiday Season

Send a link to a friend Share
[December 02, 2022] The staff at Lincoln Daily News is happy to bring to our readers the 11th edition of Home for the Holidays online magazine. The magazine was introduced for the first time ten years ago, and it has become a holiday tradition for us because it is fun.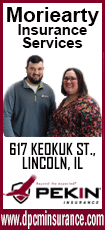 We enjoy bringing readers light, airy, and sweet little pieces that are intended to brighten the holiday season and fill the gap between the holiday feast and the late afternoon dessert and nap.

This year, we chose a "sweet" theme after learning that the annual Christmas Parade in Lincoln would have a theme of "Christmas in Candyland." Just the words brought to mind our favorite sweets to eat during the holiday season. Some of those are treats we have only during the holidays like fudge, decorated sugar cookies, gingerbread men, divinity, and all those other gooey rich things that put adults in a sugar coma and send kids climbing the walls.

We know that there is more to the holidays than food, although some might beg to differ on that one. The holidays are about coming together, enjoying time with friends and family, being generous with our gift giving, and stressing over the schedules we try to keep.

The stringers got into the spirit of the theme, right down to our Christmas Curmudgeon who pointed out that it was unreasonable to spend a month feeding kids sugar and at the same time expect them to be stoic little well-behaved creatures.

But Angela Reiners offered some options that will help keep those kids calm and less stressed, which in turn makes for a sweeter season for parents.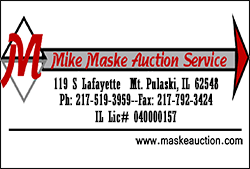 Angela also put together some very interesting and fun trivia for you to enjoy. Her article covers Thanksgiving, Christmas, and the New Year celebrations. She uncovered some interesting tidbits that some of us had not heard before. This would be a great way to bring family fun to that after dinner lull on Thanksgiving Day and we hope you and yours will take advantage of that.

There are also sweet traditions that we observe during the holidays that may or may not be connected to food. Teena Lowery brought us the story of a Mount Pulaski Family that has been carrying on a family tradition since 1959. The tradition involves of all things, a tablecloth. Be sure to give it a read and find out what other tradition the "other side" of this family observes.

We got the community involved by asking a handful of people which they preferred Christmas Candy or Christmas Cookies and why. The question yielded some sweet results, and hands down, most of them preferred cookies!

Staff and stringers got involved again, when they were asked to talk about their favorite holiday sweet treat and provide a recipe. That is a collection of treats that we hope some of you will want to try out for yourselves this season.

Shopping local is so very important to our community. You can sweeten the season for local businesses by doing your shopping in the county. The owners will thank you for making their holiday season brighter. Karen Hargis put together some suggestions focusing on local businesses that you might not think about when doing that holiday shopping, but those businesses have a lot to offer, and we encourage you to visit them.

[to top of second column]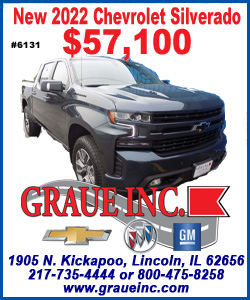 And finally, we turned to our local leaders, asking them to once again this year send a holiday greeting to readers via the Home for the Holidays Magazine. That request yielded some sweet results, and we hope you will all enjoy hearing from them.

Putting this magazine together each year is a sweet treat for us as well. We love the responses we get when we ask questions that are not hard core or political. Those answers show us the heart of the people we see every day, and reenforces the idea that our community is made up of kind, loving, caring people who understand what is important in life, especially during the holidays.

All totaled, Lincoln Daily News has served this community 22 years. We have seen you through the good times and the bad. We have marveled at the heart we see in the people of Logan County. From supporting those who are hurting to coming up with new and exciting ways to promote who we are and what we have to offer, to shining a light on each other when we accomplish good things in life, the community makes us proud each day and it motivates us to be better too.

In that spirit, we at LDN wish you the sweetest of Holiday Season's and our prayer for the new year is a calendar filled with good things for very good people.

From all of us to all of you,
Have Yourself a Merry (and Sweet) Little Holiday Season.