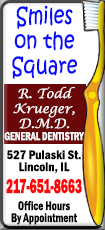 To the editor:

The Relay for Life of Logan County has proven again that with the support of Relay Teams and the communities of Logan County we can help secure a cure for Cancer. Although funds can still be credited to the 2015 goal of $64,600 we celebrate that to date $54,767 has been reported. Top Individuals were: Carolyn Motley ($1406), Donna Miles ($1210) Esther Boward ($1020) Cheryl McGill ($539) and Susan Barcolow ($500). Top teams were: Ethel's Angels ($2500), Faith Hope Love ($1984.31), Purpose Driven People ($1877.55), Angels All Around Us ($1755) and Northwest Wildcat Walkers ($1550).

There were 780 luminaries lit in honor of or in memory of loved ones who fought the fight. The leaders of the 27 teams participating were: Bob Hashman, Lori Metelko, Cheryl McGill, Esther Boward, Mary Ellen Martin, Carmen Zurkamer, Kathleen Brumbaugh, Ruth Hieronymus, Tamara Dietrich, Debbie Cooley, Carolyn Pech, Nicole Lee, B. J. DeFrees, Samantha Cooley, Jim Gehlbach, Michelle Bauer, Cara Davis, Holly Woodhall, Elaine Menzel, Carol Reiners, Amanda Vinyard, Cherokee Sydney, Cyra Buttell, Trenton Crawford, Lindsay LaFrance, Brad Whiteman, Michelle Harruff, and Georgina Binzen, along with our representative from the Springfield office, Rachel Ray's guidance, who helped make this possible.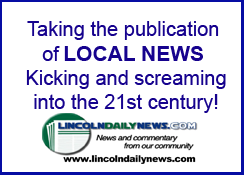 A great support of the Relay were the business sponsors: Abraham Lincoln Memorial Hospital, Bassi Construction, Charron Auto Body, CEFCU, Country Finance, Croft Fertilizer Services, (Middletown), Culligan, Davis Brothers of Elkhart, Eaton, Elkhart United Methodist Women, Fricke-Calvert-Schrader Funeral Home, Graue Inc., Harris Hodnett Insurance Services, Illini Bank, Jim Xamis, Lessen Family Farms, Lincoln Chrysler Dodge Jeep, Lincoln Elks Lodge #914, Lincoln Field Gas Storage – Ameren, Logan County Paramedic Assn. Inc., Midwest Dental, Moriearty Insurance Services, NAPA Auto Parts/Lincoln, New Holland Banking Center, Orvil-Powell Insurance Co. (Mt. Pulaski), Prairie Creek Community Chest, Remington Seeds, LLC, Safe Haven Hospice, St. John's Hospital, Stag R. Inn/Emden, State Bank of Lincoln, Sugar Creek Orthodontics and The Farmers Bank of Mt. Pulaski.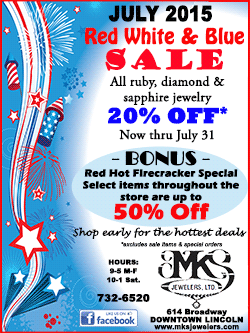 Other 'In Kind" sponsors were: Barrick Trucking, Devin's Crew, Forget me Not Floral & Gift, Guzzardo's Italian Villa, Jake's Furnishings, Kroger Floral, Lincoln Christian Church, Lincoln College, Lincoln Daily News, New Herald Review, Stahl's Furniture, Sysco, The Lincoln Courier and Three Roses Floral.

We also benefitted from fundraiser donors: Country Aire Restaurant (Atlanta) and Culver's of Lincoln and Judy Worth and wigs for survivors: (Fabulous Hair Styles), Special thanks to Lincoln College for the Woodlawn site for the Thermometer, Mike Maske and Dan Naughton auctioneers and the youngsters who handed flowers to the survivors at the start of the Survivor Lap.

Of no less importance are all those who supported this Relay with time, donations, signs in yards and participation in any of the activities.

We would especially like to acknowledge the special friends of the survivors who designed, ordered and made possible a Survivor Pin for those who have fought this battle – their Purple Ribbon a symbol of survivorship. It does take a group effort such as we experienced it again in this year's Relay for Life "Ready- Set GO for the Cure" and with all those hands and more we continue the goal of destroying this horrendous disease.

Thank you Logan County!
Devin Vannoy & Tonita Reifsteck, 2015 co-leaders.
[Posted July 22, 2015]
Click here to send a note to the editor about this letter.