Lincoln Daily News
welcomes letters of appreciation, information and opinion on matters pertaining to the community.
As a community we need to be able to talk openly about matters that affect the quality of our lives. The most effective and least offensive manner to get your point across is to stick to the issue and refrain from commenting on another person's opinion. Letters that deviate from focusing on the issue may be rejected or edited and marked as such.
You may also send your letters by email to ldneditor@lincolndailynews.com
or by U.S. postal mail:
Letters to the Editor
Lincoln Daily News
601 Keokuk St.
Lincoln, IL 62656
Letters must include the writer's name, telephone number, and postal address or email address (we will not publish address or phone number information). Lincoln Daily News reserves the right to edit letters to reduce their size or to correct obvious errors. Lincoln Daily News reserves the right to reject any letter for any reason. Lincoln Daily News will publish as many acceptable letters as space allows.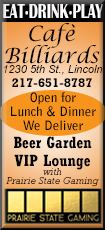 To the editor:

This is certainly an overdue note of my sincere appreciation for all those who have humbled me with their generosity, prayed for me, sent positive thoughts and notes of encouragement!

This year yielded a diagnosis of recurrent breast cancer which resulted in a double mastectomy followed by a pancreatic cancerous tumor which was removed in a traditional "Whipple" procedure. My surgeons labeled me the "poster child" for the Whipple surgery because release from the hospital was day 7 instead of day 15, which would be a typical stay, and my overall healthy condition following. Technically, I should be "cancer free" and I am currently working hard toward a full recovery.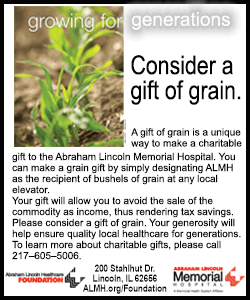 The reinforcement of the love and connection with this Community as well as family and friends (near/far) has truly been a blessing in seeing me through the most difficult time of my life. Everyone's collective efforts gave me a calm, peaceful mind and strength approaching and up to the minute of the difficult surgeries. Recalling everyone who let me know they were praying and pulling for me removed any and all fear!

I will forever be in a constant state of indebtedness for the support of so many by way of gifts, flowers, texts, cards, conversations and for those who took the time to ask for mercy and grace on my behalf. Thank you!

Leslie Hoefle
[Posted August 16, 2018]