Lincoln Daily News
welcomes letters of appreciation, information and opinion on matters pertaining to the community.
As a community we need to be able to talk openly about matters that affect the quality of our lives. The most effective and least offensive manner to get your point across is to stick to the issue and refrain from commenting on another person's opinion. Letters that deviate from focusing on the issue may be rejected or edited and marked as such.
You may also send your letters by email to ldneditor@lincolndailynews.com
or by U.S. postal mail:
Letters to the Editor
Lincoln Daily News
601 Keokuk St.
Lincoln, IL 62656
Letters must include the writer's name, telephone number, and postal address or email address (we will not publish address or phone number information). Lincoln Daily News reserves the right to edit letters to reduce their size or to correct obvious errors. Lincoln Daily News reserves the right to reject any letter for any reason. Lincoln Daily News will publish as many acceptable letters as space allows.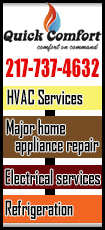 To the editor:

At the board meeting on July 24, the Chester-East Lincoln CCSD #61 Board of Education will be voting on a resolution to elect board members at large without restriction by township of residence within the district. If the resolution is passed by the board, a public question will be place on the ballot in November for voters. If it passes, board members will be elected at large without restriction by area of residence within the district.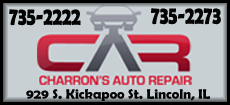 Why are we doing this? For the last year, Chester-East Lincoln CCSD #61 has been functioning as a six member board instead of seven because we have been unable to fill the last seat due to the limitation of board seats per township.
By becoming an at large district, it would allow the townships to no longer be an issue when filling the seats on the board. It would essentially mean anyone residing within the district boundaries would be eligible to be a board member regardless of the township in which they live.

[Information provided by Laura Irwin, Administrator Chester-East Lincoln CCSD #61]

Watch LDN for further information.
[Posted July 19, 2018]