Lincoln Daily News
welcomes letters of appreciation, information and opinion on matters pertaining to the community.
As a community we need to be able to talk openly about matters that affect the quality of our lives. The most effective and least offensive manner to get your point across is to stick to the issue and refrain from commenting on another person's opinion. Letters that deviate from focusing on the issue may be rejected or edited and marked as such.
You may also send your letters by email to ldneditor@lincolndailynews.com
or by U.S. postal mail:
Letters to the Editor
Lincoln Daily News
601 Keokuk St.
Lincoln, IL 62656
Letters must include the writer's name, telephone number, and postal address or email address (we will not publish address or phone number information). Lincoln Daily News reserves the right to edit letters to reduce their size or to correct obvious errors. Lincoln Daily News reserves the right to reject any letter for any reason. Lincoln Daily News will publish as many acceptable letters as space allows.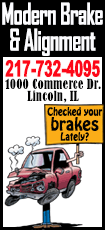 To the editor:

Appreciation to all who braved the heat for the 11th Annual Convoy For Kids Truck Show, held on Saturday, June 16, 2018.

We had a great day, even with the heat. Forty-four trucks were in attendance.

We are grateful to all of our sponsors and all who gave to St. Judeís. Appreciation also to the Mason City Christian Church for hosting the Light The Night Party as a prelude to our firework show. Special appreciation to Bob Harris for the use of the field to shoot the fireworks from. To Guy Wands for all his help heading up the evening festivities. To the Mason City Police and Fire Department for all your assistance keeping everything safe.

We would also like to say how grateful we are to those that donated to the firework fund. Special appreciation to our major sponsors Hull Trucking of Mason City, Midwest Trucker Association and Mason County Transfer. We hope to keep the fireworks as an annual event for Mason City, with your help we can do this.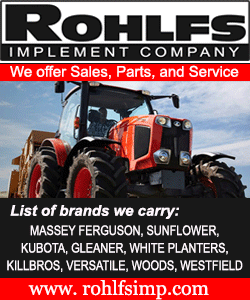 We hope to do other fundraisers to help in this effort and we will still have the Mason City Firework Fund account at the State Bank and National Bank. We hope you enjoyed the show and hope to see you next year on Fatherís Day weekend June 15th.

To help with these great events or help support them contact Jim Harris at 217-899-2709.
[Posted July 16, 2018]