Lincoln Daily News
welcomes letters of appreciation, information and opinion on matters pertaining to the community.
As a community we need to be able to talk openly about matters that affect the quality of our lives. The most effective and least offensive manner to get your point across is to stick to the issue and refrain from commenting on another person's opinion. Letters that deviate from focusing on the issue may be rejected or edited and marked as such.
You may also send your letters by email to ldneditor@lincolndailynews.com
or by U.S. postal mail:
Letters to the Editor
Lincoln Daily News
601 Keokuk St.
Lincoln, IL 62656
Letters must include the writer's name, telephone number, and postal address or email address (we will not publish address or phone number information). Lincoln Daily News reserves the right to edit letters to reduce their size or to correct obvious errors. Lincoln Daily News reserves the right to reject any letter for any reason. Lincoln Daily News will publish as many acceptable letters as space allows.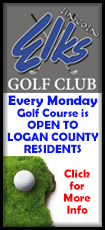 To the editor:

Thank you so much for helping us let people know about the Lincoln Postal Food Drive.

This year, the postal food drive collected and gave to our local food pantries (Lincoln Logan, Salvation Army, Holu Family, and Jefferson Street Christian Churches Food Pantries) 11,153 pounds of food.

Mount Pulaski residents gave 763 pounds of food and Lincoln residents gave 10.390 pounds of food.

We are very grateful for everybody's generosity.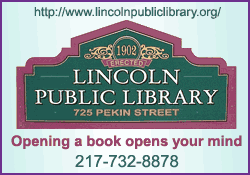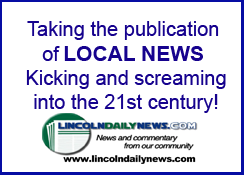 We want to thank IGA for donating grocery bags, Lincoln Printers for quickly and efficiently printing thousands of information cards and Stuffed Aria for putting our information cards on their pizzas and for giving us a good price on pizza so we could feed our volunteers.
Finally, we want to thank every person who donated to the food drive. Each donor has helped the food pantries and the people they serve.
Thank-you all.
Cathy Jones
Coordinator Lincoln Postal Food Drive
[Posted June 13, 2019]