Dear Editor,

For the first time, I study abroad.

When the winter semester of my original university finished, I lived in my dorm, lonely, for a week. Thereafter, I stepped on my journey to America. Spending two hours on taxi, one night on a train, three hours on the bus, and eighteen hours on a flight, I arrived in Chicago. At the O'Hare International Airport, there was Mr. Jonathan, Prof. Bing, my schoolmates Michelle, Belle, and Jason waiting for me. Another four or five hours later, Mr. Jonathan drove me to Lincoln College.

It was just three days after arriving here, the spring semester begun and I had to force myself to work hard to adjust this new atmosphere. I knew I would have many unexpectable challenges, but I had no time to think about them. The only thing I could do is moving forward.

I have selected five courses, including English Composition, teaching by Mrs. Reiners, Intro to Fiction, by Mrs. Cortelloni, American History, by Mr. Keller, Public Speaking, by Mrs. Mott and Music Appreciation, by Mr. Dyar.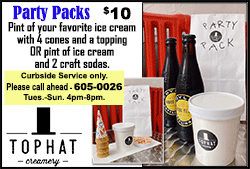 Initially, I was an English major student before came here. To choose courses like English writing, reading, and speaking is my duty. Subordinately, in this fancy journey, I could not miss the opportunity to experience more about American Culture. Hence, I selected American History and Music.

I love all of my courses, for I have been liked writing and reading since I was young and I enjoyed the atmosphere in history, speech and music class. Composition and Fiction courses improved my English to an academic and standard level. Also, they taught me how to appreciate English literature comprehensively. I like Mr. Keller's teaching style and class design. It makes history not dread and tiresome. Rather, it became funny and interesting, engaging my curiosity about American history and teaching me how to think about history more critically. Speech class encouraged me to speak more and make friends. Listening to different people telling their stories, I felt my distance between others was shrank. Mr. Dyar taught his course very diligently. We have talked together for several times. He opened a novel and complete world of music to me.

Moreover, student life here is colorful, particularly for me, a foreigner. Compared with my university, this college is smaller, but delicate, having everything completely. I like the abundant food in the cafeteria as well as the various entertainment devices in the student center and exercise devices in the fitness center.

I am good at ping pong, pool, and video games. They all seem interesting to me. I often run in the fitness center. Even now, I still insist on this habit of running, not in there, but outside. Besides running, I also prefer swimming. But unfortunately, I cannot go to the swimming pool as usual under present circumstances. Running and swimming are my favorite sports. Because of the schedule of the swimming pool and my course, I could only go to the swimming pool every Monday, Wednesday, and Friday. And I could only swim for one hour there each time. However, it was not a problem for me. Nothing can decrease my enthusiasm for swimming.
Except for my personal activities, I have attended several student activities in the meantime, including Fundraising Luncheon, Martin Luther's Day, Black Museum, Valentine's day, et cetera. When you come to a new world and meet new people, it is important to push yourself out to participate in a different life, only then, can you experience what life could be like as them.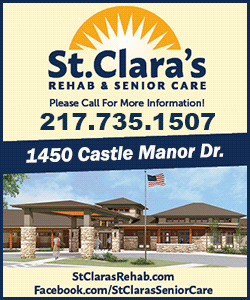 So, why I chose to come here? You might not be able to believe if I said I came here just only for friendship with my schoolmates. Though, it does, as one of the reasons. The other reason is that I want to make a breakthrough to myself. Sometimes, I would have a feeling of great vanity, for I thought my life was boring and valueless. I did think so. I did not achieve anything at the age of twenty, including family, friendship, love, and career. Solitary and melancholy occupy my life, making me feel that I was like an antelope on the African savannah, who is always waiting for the wisp of daybreak and then blindly run to everywhere she can arrive at just for survive. I could not bear that depression anymore. Thus, I chose to come here to make my life different.

Out of my expectation, when I [explained]
this program to my parents, they did not say anything against my will. I had prepared several reasons to persuade my parents to gain their economic support. Whereas, they did not say anything except this, "You do your best of your choice and we do our best to support you. That is our duty as parents." I seldom talk to them since senior high school. Because I do not think I am supposed to seek their help when I was coming to become an adult. I always suspect that I am not a good son, for I concern my parents too less. However, this time, they claimed to support me without asking for any reward and pay. How should I face them when I return back to China? To be honest, I still do not have an answer. But I will try to do what a son should do for his parents.

Till now, I am living on campus, having a long-distance running every morning and then begin my work. Last year, I read 39 books when I was in China. During the period here, though my reading speed was slowed down, I still finished reading nine books (They are Chinese, sorry). Reading is also one of my greatest enjoyments. Facing the virus, I am not sure when I can back home. But utilizing this time, I thought something again and got a clearer answer. I remembered a man who I met in the swimming pool. One day, I came to him and introduce myself at first. After knowing my story, he told me, "I envy you because you have the chance to go abroad and experience a different life. I am old now. I spend all my life here and did not go anywhere else. You are young. You will have more opportunities to make your life full of meaning." I suddenly understand what he wanted to tell me. And I will not regret my choice of being here.

For the first time, I study abroad.

And also, for the first time, I want to make my life different and full of meaning, by opening myself more and giving more concern to others, or thinking more deeply about myself and creating something for others like what I am writing down now. Despite what way of life I will choose, I feel that I have become more confident.

Eventually, please permit me to deliver my blessing to everyone who is reading about this. The spreading of coronavirus is threatening everyone on this planet. In this particular situation, keeping optimism to the efforts that have been made to overcome the pandemic would be the best medicine. Let me quote a sentence from "The Great Gatsby":
"Tomorrow, we will run faster, stretch our arms more further… … and then, a fine morning."

Sincerely,
Armstrong Zheng
Chinese students share learning abroad in Lincoln during a global pandemic
[Posted May 21, 2020]