Lincoln Daily News
welcomes letters of appreciation, information and opinion on matters pertaining to the community.
As a community we need to be able to talk openly about matters that affect the quality of our lives. The most effective and least offensive manner to get your point across is to stick to the issue and refrain from commenting on another person's opinion. Letters that deviate from focusing on the issue may be rejected or edited and marked as such.
You may also send your letters by email to ldneditor@lincolndailynews.com
or by U.S. postal mail:
Letters to the Editor
Lincoln Daily News
601 Keokuk St.
Lincoln, IL 62656
Letters must include the writer's name, telephone number, and postal address or email address (we will not publish address or phone number information). Lincoln Daily News reserves the right to edit letters to reduce their size or to correct obvious errors. Lincoln Daily News reserves the right to reject any letter for any reason. Lincoln Daily News will publish as many acceptable letters as space allows.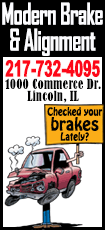 To the editor:

Taking the high road.

I read a post recently on social media about the road less traveled being more difficult because of the unknown obstacles that set you back. I'm not saying that taking the low road is always the best choice but staying in the middle, the SAFE path, is what we are faced with today.

The climate of the times makes that choice for us.

My current journey is that of a candidate for Ward 3 alderman and as a candidate running for office the main goal is that a candidate must seek the support of constituents and peers. At the beginning of this process I garnered the support from a large number of people in the community but some of those have to take the middle road, the SAFE road. After voicing that support publicly and with signs that were placed to show support, they have received threats from a supporter of my opponent of public backlash on social media and letters to the news outlets.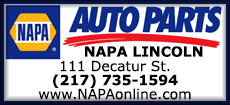 Yes, I ran against Seth Goodman for mayor but after that was over he is my mayor and my friend. I have stayed in contact with him and our alderman regularly about the issues and concerns regarding city matters.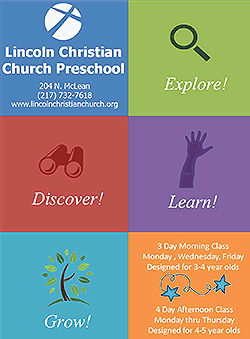 Over the years have worked closely with the Mayor, Alderman, and other community leaders sometimes we were in total agreement and sometimes we disagreed but we always compromised and did what was best for the community and found a common ground. When he reached out to me as well as others giving me their support I was grateful. It's a shame people can not accept that when it comes to elections choices have to be made.
If you don't like the candidate it doesn't give you the right to stifle the people that do.
Thank you, Seth, Heidi, and the many others for your support. I promise if I am elected you will not regret supporting me.
Kevin Bateman
Candidate Ward 3

Primary February 26th.
[Posted January 24, 2019]