Lincoln Heritage Museum Opens New Exhibit
"Let Us Do Our Duty: Abraham Lincoln and Citizenship"


Send a link to a friend Share
[March 22, 2018] LINCOLN - The Lincoln Heritage Museum at Lincoln College has opened its new exhibit titled, "Let Us Do Our Duty: Abraham Lincoln and Citizenship." The exhibit opened on Lincoln's birthday, Feb. 12. The new exhibit showcases examples of Illinois citizenship displayed by Abraham Lincoln, by volunteering to join the Illinois Militia, surveying a portion of Sangamon County, and fighting for the rights of citizens by debating Stephen A. Douglas.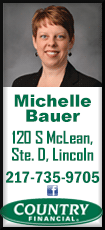 The exhibit has been officially endorsed by Illinois Bicentennial and will be on display through December.

"We are delighted the Lincoln Heritage Museum exhibit is an official endorsed project of the Illinois Bicentennial celebration. As we recognize our 200th year of statehood, now's the perfect time to pay tribute to the people, places, and things that are born, built and grown every day in Illinois," said Tonya Lamia, Deputy Director of Illinois Bicentennial. "This exhibit that celebrates the life and legacy of Abraham Lincoln is a wonderful project to help celebrate and commemorate our state's 200th birthday."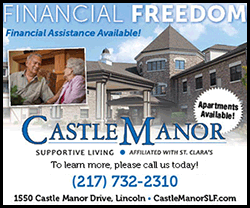 "We are very excited to partner with the Illinois Bicentennial Commission to celebrate the 200th birthday of Illinois and inspire our visitors to help serve their communities" stated Lincoln Heritage Museum Director Anne Moseley.

The exhibit "Let Us Do Our Duty: Abraham Lincoln and Citizenship" has been generously sponsored by Edward Jones Advisor, Sal Pollice, of Lincoln.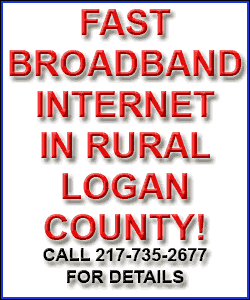 "What an honor it is to have the opportunity to partner with Lincoln College and the Lincoln Heritage Museum in sponsoring the latest exhibit 'Let us do our duty.' We at Edward Jones believe 'Citizenship' and being an active participant in your community are traits that we have in common with Lincoln College and are excited to be a part of sharing this piece of Abraham Lincoln history," said Pollice. "President Gerlach, Ann Moseley and the entire staff have done an amazing job presenting the historical displays and continue to offer a very sophisticated and hands-on view for all visitors to learn and enjoy."

The "Let Us Do Our Duty: Abraham Lincoln and Citizenship" exhibit will continue to be open to the public until the end of December. For museum hours and any additional information, contact the Lincoln Heritage Museum at (217) 735-7399 or visit http://museum.lincoln college.edu.

[Mark Gordon
Public Relations and Media Manager
Lincoln College]


Lincoln Heritage Museum
Lincoln College - Lincoln Center
1115 Nicholson Rd Lincoln, IL 62656