Due to the unexpected death of our Pastor, Lincoln Southern Baptist Church located in Lincoln, Il. is seeking a
bi-vocational Pastor. We are a small congregation that has Sunday morning,
Sunday evening, and Wednesday evening fellowship gathering Bible studies. We try to pattern ourselves after the 1st century church model. We are involved in local and international missions. We are informal in our setting and dress.
We believe that church is not something we do but something we are. We work,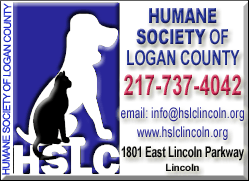 eat, and pray together. We talk about life and support one another. We study and take notes together as we try to seek unity in the body as a true family of God.
We are offering a salary of $22,000 per year.
We look forward to meeting the man God is now calling to service as Pastor among us. Please send your resume to P.O. Box 544, Lincoln, Il. 62656 or email it to lsbcpastorsearchil@yahoo.com.