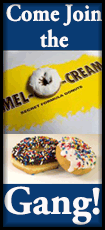 Nonfarm payrolls in Illinois remained virtually flat over the month of January, with the state adding only 200 jobs, an increase of 0.003 percent.

That's according to the Illinois Department of Employment Security, which released its monthly report on changes in the Illinois labor market March 12, in conjunction with the Bureau of Labor Statistics.
The industries that saw growth in employment were: leisure and hospitality, up 0.65 percent (+4,000 jobs); financial activities, up 0.33 percent (+1,300 jobs); education and health services, up 0.18 percent (+1,700 jobs); and manufacturing, up 0.02 percent (+100 jobs).

Meanwhile, the other six major industries saw payrolls decline. The industry sectors with payroll declines were: construction, down 0.49 percent (-1,100 jobs); information, down 0.42 percent (-400 jobs), other services, down 0.24 percent (-600 jobs); trade, transportation, and utilities, down 0.17 percent (-2,100 jobs); professional and business services, down 0.19 percent (-1,800 jobs); and government, down 0.11 percent (-900 jobs).
Lagging the nation

Sluggish jobs growth continues to plague Illinois, which once again lagged the rest of the nation in January. Although Illinois employment remained stagnant, the rest of the United States added 409,000 jobs in January (+0.27 percent).

Additionally, the labor forces of Illinois and the rest of the U.S. continue to be on opposite trajectories.

Since the end of the recession, Illinois' labor force has declined by more than 137,000 individuals, a drop of 2.1 percent. Meanwhile, the rest of the U.S. labor force has been growing during its slow, steady recovery from the recession. The rest of the nation's labor force grew by more than 7.7 million over the same time, an increase of 5.3 percent.

Although Illinois has created relatively few employment opportunities, the unemployment rate continues to fall, dropping to 4.8 percent from 4.9 percent over the month of January. In most states, employment growth outpaced labor force growth, which caused falling unemployment rates. But in Illinois, the number of job seekers has been declining due to a shrinking labor force.



[