Rauner signed away his re-election with abortion bill
By Jim Youngquist

Send a link to a friend Share
[January 15, 2018] Illinois Governor Bruce Rauner sold out conservatives in this state on September 28 when he signed the controversial HB 40, which guarantees that abortion will remain available and legal in the state of Illinois.
HB 40 does not change anything in Illinois, but serves as a wake-up call to downstate conservatives that Rauner is not their man.

Rauner is reported to have previously promised to veto HB 40, but changed his mind while campaigning and promised to expand Medicaid funding in the state, including funding for abortion. Illinois has become a mecca for women in neighboring states to come and obtain abortions, with the majority of women coming from Indiana, the home state of Vice President Mike Pence.

Rauner responded by saying that he is pro-choice, and has always been pro-choice, and has made that clear to his supporters and those who voted him into office. Rauner was elected on the platform of reforming Illinois politics and bringing Illinois back into fiscal responsibility, but has not been able to move this agenda a quarter inch during the last three years of his tenure due to intense pressure from the democratic legislature.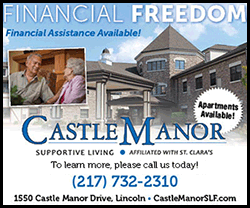 The Illinois Constitution states that Illinois is mandated to have a balanced budget but the Illinois legislature does not take that constitutional mandate seriously and continues to present budgets that cause Illinois to fall further into debt.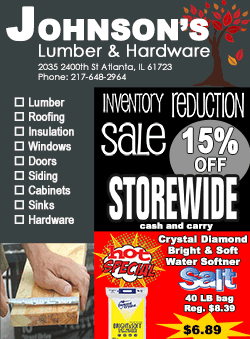 A little over two weeks ago (on September 15th), ironically, Illinois Attorney General Lisa Madigan announced that she wonít run for re-election in 2018, a move many say is aimed at a run at the Illinois governorship. Could the positioning and timing of HB 40 be the product of Michael Madigan, father of Lisa Madigan and speaker of the Illinois house as click-bait for Rauner to sink his chances with conservatives and alienate his base? Some say that Rauner, one of the strongest Republicans in the state, now doesnít stand a chance in his bid for reelection because Illinois conservatives, disgusted by his said promotion of abortion, are abandoning Rauner.

The timing canít be a coincidence. Michael Madigan is known as the king of Illinois politics, and the greatest power broker in the state. There is some likelihood that Madigan is seeking another jewel in his crown by deposing despised Rauner and replacing him with his beloved daughter, Lisa Madigan, as governor of this sinking state. What could House Speaker Michael Madigan and Governor Lisa Madigan accomplish in this state? Conservatives in Illinois cringe at the possibilities!

[By Jim Youngquist]