A lot goes in to getting ready for the Pink Pumpkin Fundraiser Auction

Send a link to a friend Share
[October 25, 2021] After weeks of planning and preparing, on Thursday evening, the Pink Pumpkin Auction to raise awareness for breast cancer and support the American Cancer Society paid off big time. The evening was a huge success, bringing in more than $20,000 for the American Cancer Society.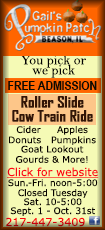 However, events like this auction don't just happen. There are so many people involved and so many small and large jobs that have to be completed in order to bring about the best possible outcome.

Thursday began with getting the shop area of Collision Concepts set up to display the many items that would be offered for sale through both a silent auction and a live auction.

At noon, Collision closed for the day and staff hurriedly cleared the building of all the vehicles they were working on. The floors were cleaned and measures were taken to assure the safety of guests coming in later that evening.



At 1 p.m. auction committee member Karen Hargis met staff members from the Lincoln Illinois American Water Company at the Logan County Fairground. The Logan County Fair Board loaned their tables and chairs and the Illinois American crew was there to load them all on a trailer and drive them to the auction site.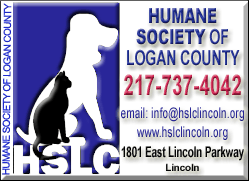 Tables were carried out and stacked by the crew, then they were off.




Once everything was delivered to Collision, owner Erv Guyett and his crew got to work setting up tables and chairs. Then everything got a quick cleaning.




Tables were put into place and Lincoln Daily News' Lisa Ramlow set to work with help from special visitor and helper John Logan putting coverings on all the tables.
[to top of second column]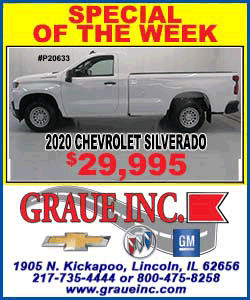 Tables were covered and decorated and then it was time for the merchandise to be moved into the auction area.




Once again, the crew from Collision Concepts kicked in and started moving items from out of their storage area in the front of the business and putting everything on the correctly designated tables.

Ramlow, volunteer June Bock and others worked on getting bid sheets laid out on the silent auction tables. Rich and Nila Smith worked on getting the tent cards set out identifying the donor of each item in the live auction.

Karen Hargis was busy helping where needed and getting the raffle tables and the table for the sale of luminaria set up.




The final step in preparing for the evening was the placement of the luminaria bags complete with glowing sticks. Volunteer June Bock was on that task too with the help of John Logan.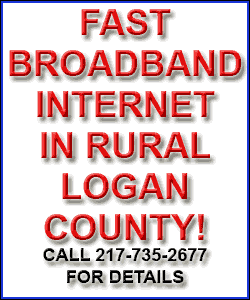 Everything was done in record time. By 4 p.m. the entire back area was set up and ready to receive the many guests that were hoped for later in the evening.
[Nila Smith with photos by Karen Hargis and Mitch Douglas]