June 2021 Park district notes
From Jaylee Swinford, program coordinator

Send a link to a friend Share
[June 22, 2021] The Lincoln Park District has oodles of fun activities for the months of June and July. Be sure to check it all out and come to the park district for good fun and healthy exercise.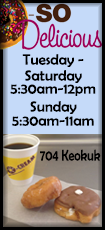 Jr. Lifeguard Course
Come learn about what it takes to be a lifeguard!
Dates: June 21-25
Ages 11-14 Price: $250.00

Stride and Seek
Our Active Agers Stride and Seek series is a 6-week destination challenge. Walk or bike to different locations in Lincoln to earn points. More details can be found on our calendar on our website and our Active Agers group on Facebook.

Family Fun Day at the Aquatic Center!

Friday July 9. Bring canned food in for our local food pantry and it counts as your admission to our Aquatic Center.

Free week of Group Fitness classes
July 1-7.
Register for classes on our website.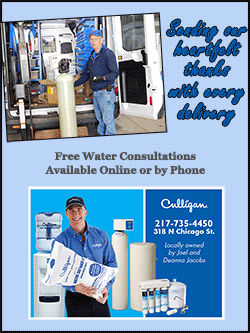 Summer Olympic swimming events for kids, plus a Mini Triathlon on July 24.

Check our website for more details or stop by to register.

Take a look around our parks to find the letters of the alphabet and complete our Scavenger Hunt!

The letters are hidden in some of our parks including:
Memorial Park,
1400 Railer Way Park
Lehn & Fink Park.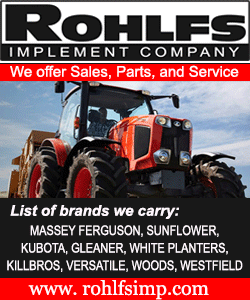 Win a family pool pass
Stop in the Front Office or download the scavenger hunt worksheet from our website. A random winner will be drawn on July 1st to win a Family Pool Pass for the summer!
Registration for our Summer Programs is open and spots are going quickly!

You can register and pay for some programs online. Visit the calendar on our website to find the registration links.

Calling all teens ages 13-16!

Join us for our GLOW Dance Party on July 9 at Lincoln Park District from 7:00-9:00pm. Glow sticks are provided. Games, snacks, music, & more! Cost of admission is $5.00. Register and pay ahead of time by visiting our website!

Let's go fly a kite
Come out to the Park District on June 25 from 4:00-6:00pm to fly kites in the park with us! This is a FREE event for all ages. Kites are provided. No registration required.

Putting on a play
Do you want to learn all about what it takes to plan, create, and start in a play? Sign up for our theater camp, Putting on a Play! Dates: July 12-16 Time: 9:00am-4:00pm *Performance on Friday, July 16 at 3:00pm* Ages: 6-17 Price: $80. Register online or in the Front Office!