March Park District Notes
From Abby Neece, program coordinator

Send a link to a friend Share
[March 17, 2018] The Lincoln Park District recently celebrated the 10-year anniversary of the popular Fit for Seniors group fitness class. This class has grown from six participants, to over 50. The class enjoyed a celebration of food, friendship and a fun trivia game. The Fit for Seniors class is for all levels of fitness, and currently meets at 10:00am in the aerobic studio on Monday, Wednesday, Thursday and Friday. Membership discounts are available for seniors 60 and over. Silver Sneaker members are also welcome.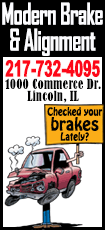 The Lincoln Park District Fitness Staff are excited to begin their new March/April Group Fitness Schedule. The schedule includes the new R.I.P.P.E.D. Season 31 class format, Barre Above, new 5:30am classes and so much more!

All our scheduled Group Fitness classes are always FREE with your affordable membership. Please view the entire schedule and membership options at www.lincolnparkdistrict.com.

---
Joyful Peter Rabbit Painting

Come out to the Lincoln Park District on Saturday, March 10th from 10:00am-12:30pm and paint Peter Rabbit with Joyful Painting!
When: Saturday, March 10th Where: Lincoln Park District Time: 10:00am-12:30pm Age: 8 years of age or older
Price: single $25, adult/child $40
The painting will be pre-sketched on a 12x16 canvas!
Register by Wednesday, March 7th by calling (217) 732-8770!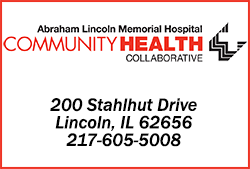 ---
Annual Easter Egg Hunt

Come out to the Lincoln Park District on Saturday, March 31st for our annual Easter Egg Hunt! Sponsored by:
Memorial Behavioral Health, Generations at Lincoln, Lincoln D.A.R.E., Lincoln Park District
Where: Lincoln Park District Sunshine - Driving Range Rain - Indoor tennis courts When: Saturday, March 31st Time: 10:00am-11:00am
Age: Children 0-8 years of age with an adult Ages: Time:
0-2 10:00am
3-4 10:10am
5-6 10:20am
7-8 10:30am
This is a FREE event and the Easter Bunny with be there!
Also, don't forget a bag or basket to put all of your candy and prizes in.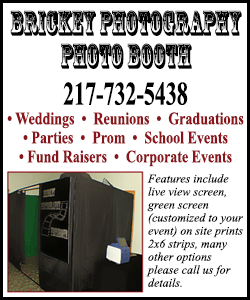 Boys' Baseball and Girls' Softball

Summer Recreational League 2018 Registration: March 5th – April 6th
Forms & fees will be accepted at the Park District's Front Administrative Office. League Ages & Prices:
6U (Co-Ed Tee-Ball) - $45.00
8U (Baseball & Softball) - $55.00 10U (Baseball & Softball) - $80.00 13U (Baseball & Softball) - $80.00 Age Eligibility:
Girls' Softball – Age as of January 1st
Boys' Baseball – Age as of June 1st (Including 6U)
---
FREE Open Gym Sessions

March 19th – April 23rd
Monday Nights at the Lincoln Park District Boys Baseball and Girls Softball
Ages & Times:
5, 6, 7, 8 years old from 6:00pm-6:45pm
9, 10, 11, 12, 13 years old from 7:00pm-7:45pm
This will be a fun learning experience for all before our summer baseball and softball league starts!
If you're interested in coaching, please make sure to attend at least two open gym sessions. This is a pre-registered event! Please call the Lincoln Park District to let us know if your child will be attending.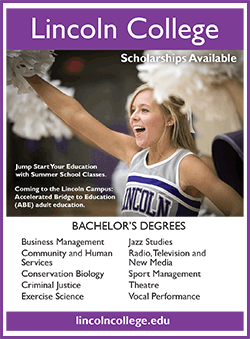 ---
Ballroom Dancing Classes
Thursday's in April (5, 12, 19, & 26)
7 p.m. to 8 p.m.
Park District Aerobic Room
Price: Single - $25, Couple - $45
Registration due by April 2nd
Limited to 10 couples, so don't wait, reserve your spot today!