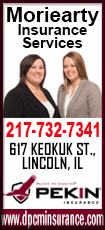 CWD Sampling: Deer hunters statewide are encouraged to allow samples to be taken for chronic wasting disease (CWD) testing from adult deer they harvest. Check the IDNR website at this link for locations that are serving as CWD sampling stations, taking samples from entire deer or deer heads through the end of Illinois' 2019-2020 deer seasons in January: https://www.dnr.illinois.gov/ programs/CWD/Documents/ CWD SamplingLocations.pdf

Archery Deer and Fall Turkey Permits: Illinois Archery Deer and Illinois Archery Fall Turkey seasons are open through Jan. 19, 2020. Permits are available over-the-counter at DNR Direct license and permit vendors. Find a vendor near you at this link: https://www.dnr.illinois.gov/ LPR/Pages/LicensePermit Vendors.aspx

Fall Shotgun Turkey Harvest: Hunters in Illinois harvested a preliminary statewide total of 301 wild turkeys during the 2019 Fall Shotgun Turkey Season. The season dates were Oct. 19-27. The 2019 total compares with the statewide fall shotgun turkey harvest of 320 in 2018. Fall gun hunting for turkey was open in 56 of Illinois' 102 counties. The top counties for harvest this year were Jefferson (24), Williamson (24), Marion (20), Knox (18), and Jo Daviess (15).

Spring Turkey Applications: Resident hunters can apply now for the first lottery for 2020 Illinois Spring Wild Turkey Season permits online. Go to the IDNR website for more information:
https://www.dnr.illinois.gov/ hunting/ Pages/ TurkeyHunting.aspx

The application deadline for the first lottery for 2020 resident spring turkey permits is Dec. 1, 2019.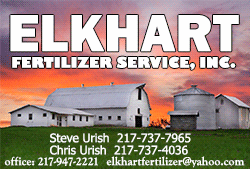 Fort de Chartres Winter Rendezvous: Visitors are invited to Fort de Chartres State Historic Site in Randolph County in southwest Illinois for the annual Fort de Chartres Winter Rendezvous and Woodswalk Nov. 2 and 3. The free event features 18th and early 19th century camp life and activities. Volunteer reenactors portraying soldiers, trappers, traders and Native Americans will gather at the rendezvous. They'll trade goods, buy supplies, and some will take part in a muzzleloader woodswalk, a shooting contest that requires them to walk through the woods and fire flintlocks at pop-up targets. The Winter Rendezvous is scheduled for Sat., Nov. 2 from 10:00 a.m. until 5:00 p.m. and Sun., Nov. 3 from 10:00 a.m. until 3:00 p.m. This event is hosted by Les Coureurs des Bois de Fort de Chartres and sponsored by Les Amis du Fort de Chartres, with additional support from the Illinois Department of Natural Resources. For more information on the event, visit the website at www. fortdechartres.us. For general site information, phone 618-284-7230.

Supernovae Program at Illinois State Museum: Dr. John Martin will present "An Educated Citizen's Guide to Supernovae" at the Illinois State Museum Wednesday, Nov. 6 at 7:00 p.m. Dr. Martin's talk, part of the Museum's monthly Mickey Learning Series, will focus on a class of objects, recognized in the early 20th century and deemed supernovae, which would rapidly grow in luminosity to outshine all the other stars in their galaxy and then fade back into obscurity over the course of many months. The program is free and open to the public. The Illinois State Museum is located at 502 S. Spring Street in Springfield.

Oil and Gas Advisory Board: The Illinois Oil and Gas Advisory Board will meet Thursday, Nov. 7 at 10:00 a.m. at the Illinois Oil and Gas Association, 824 Ill. Rt. 15, Mt. Vernon, IL 62864. For more information, phone 217-782-3718.

Davis Mansion Thanksgiving: "The Blessings of the Table: Thanksgiving at Clover Lawn," a recreation of the festive Thanksgiving celebrations of the 1870s, is being featured through Nov. 16 at the David Davis Mansion State Historic Site. The Mansion will be decorated for Thanksgiving, and each day the bountiful foods, family celebrations and charitable customs of the period will be featured. Tours of the Davis Mansion are free and open to the public, and are offered Wednesday through Saturday from 9:00 a.m. to 3:30 p.m. The David Davis Mansion State Historic Site, built in the 1870s for U.S. Supreme Court Justice David Davis and his wife, Sarah, is located at 1000 Monroe Drive in Bloomington.

Christmas on Vinegar Hill at Mount Pulaski Courthouse: "Christmas On Vinegar Hill" has been an annual holiday celebration for 31 years in Mount Pulaski, and will take place Saturday, Nov. 23 at the Mount Pulaski Courthouse State Historic Site from 8:00 a.m. until 4:00 p.m. Traditional hot cider, coffee and cookies will be offered to visitors. The Courthouse will be decorated for Christmas, including a display of small trees and wreaths prepared by community residents and set up by the Mount Pulaski Courthouse Foundation for an auction that will take place at 3:30 p.m. Nov. 23. The trees and wreaths will be on display beginning Nov. 5. The Mount Pulaski Courthouse State Historic Site, where Abraham Lincoln practiced law, is located at 113 S. Washington St., Mount Pulaski, IL 62548.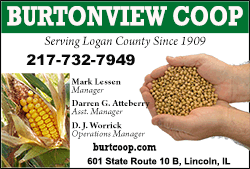 Director's Hunt: Register today for the annual Illinois Conservation Foundation (ICF) Director's Hunt at Wayne Fitzgerrell State Recreation Area (SRA) in southern Illinois. The two-day controlled pheasant and quail hunt is scheduled for Nov. 25-26. Hunting will take place on 25 fields at Wayne Fitzgerrell SRA, one of the state's best venues for upland game and other hunting opportunities. Registration and sponsorship information is available on the ICF website at www.ilcf.org or by phoning the ICF at 217-557-0500.

Online Free Site Hunting Permits: Hunters are reminded that Free Site Hunting windshield cards to hunt upland, forest game and waterfowl at IDNR sites are available online from the IDNR at: https://dnr2.illinois.gov/Windshieldcard/
Hunting Regulations: For information on Illinois hunting seasons and regulations, click here for the Illinois Digest of Hunting and Trapping Regulations 2019-2020: https://www.dnr.illinois.gov/ hunting/Pages/HuntTrapDigest.aspx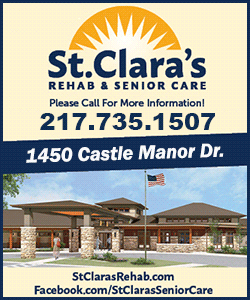 Public Hunting Areas Report: The latest edition of the IDNR Illinois Public Hunting Areas Report – with details on public lands hunting effort and harvest – is available online on the IDNR website at this link: https://www.dnr.illinois.gov/ hunting/Pages/PublicHuntingAreas.aspx
Controlled Pheasant Permits: Hunters can apply online now for 2019-2020 Illinois controlled pheasant hunting opportunities available at IDNR sites. Sixteen of the sites are operated by the IDNR, while two other sites are managed by concessionaire T. Miller, Inc. For application information, check the websites at www.dnr.illinois.gov or www.tmillerinc.com.

Sandburg Songbag in Galesburg: Make plans to attend the final Carl Sandburg Songbag Concert Series performance of the season Sunday, Nov. 10 featuring the Trulson Hope Scott Trio at the Carl Sandburg State Historic Site in Galesburg. The members of this newly formed trio are Carol Jean Trulson, Jera Faraipanahi Scott, and William Hope. Trulson is known for her mandolin work with the Hickory Grove Bluegrass Band, while Scott leads Jera and the Absoluts, a central Illinois party band that offers rock, blues and reggae. Hope brings strong guitar skills to the trio. The Nov. 10 Sandburg Songbag performance by the Trulson Hope Scott Trio will be in the Sandburg Site's barn at 313 E. Third Street in Galesburg. The show starts at 4:00 p.m. and ends at 6:00 p.m. with a break for refreshments around 5:00 p.m. A donation of $5 per person is suggested.

Music at the Museum: Enjoy a performance at the Illinois State Museum in Springfield Nov. 14 at 7:00 p.m. by Switchback, the award-winning duo of Brian FitzGerald and Martin McCormack. Playing an exciting mix of mandolin, guitar, and bass, their harmonies have won them comparisons to famous duos such as the Louvin Brothers, Everly Brothers and Simon and Garfunkel. Music at the Museum is a monthly concert series produced by Chris Vallillo featuring the best in contemporary and traditional folk and acoustic music of all styles. Concerts are held the in the Illinois State Museum auditorium. Tickets will be available at the door. For more information on the featured acts and a full series schedule, visit www.museum concerts.com.

Collectors Day and Artifact Identification Event: The Illinois State Museum in Springfield hosts local collectors displaying the best of their collections Saturday, Nov. 16 from 1:00 p.m. to 3:00 p.m. during Collectors Day and Artifact Identification Day. Visitors also can bring items from home to be identified by Museum staff and other experts. The artifact identification will focus on art, antiques, anthropological artifacts, rocks, minerals, fossils, and bones. Individuals interested in displaying a collection can apply by calling 217-558-6696. No buying, selling, or trading is allowed at this event.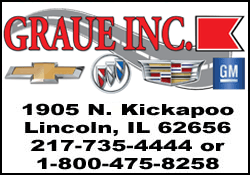 Gettysburg Address Observance: The public is invited to a unique observance of the anniversary of President Abraham Lincoln's famed Gettysburg Address Tuesday, Nov. 19 at 10:00 a.m. at the Old State Capitol State Historic Site in Springfield. The Sister Cities Association of Springfield, the City of Springfield, and the Illinois Department of Natural Resources are partnering to host the event in the Hall of Representatives of the Old State Capitol, welcoming five students from the Japanese city of Ashikaga to present the Gettysburg Address. Students, historians and people of all ages are invited to participate in the free program.

Market Days at Cahokia Mounds: The annual Native American Holiday Market at Cahokia Mounds State Historic Site will feature 35 artists, craftspersons and vendors Nov. 29-Dec.1. Their work includes paintings, drawings, baskets, beadwork, pottery, sculpture, metal work, wood carvings, feather work, flutes, decorated gourds and jewelry of all types. All items are made by Native Americans and most reflect some aspect of native culture. Crafts and artwork will be available in all price ranges. Hours are 12:00 p.m. to 5:00 p.m. Friday, Nov. 29 and from 9:00 a.m. to 5:00 p.m. Saturday, Nov. 30 and Sunday, Dec. 1. For more information call 618-346-5160 or go to www.cahokiamounds.org.

Christmas at the Mansions in Bloomington: The 2019 "Christmas At the Mansions" event in Bloomington Saturday, Dec. 7 from 2:00 p.m. to 7:00 p.m. will feature two of Illinois' most beautiful historic homes. The event will include special holiday tours of the historic David Davis Mansion, home of Judge David Davis, his wife Sarah and their family as they celebrate "An Old-Fashioned Christmas." Holiday revelers also will be invited to tour the stately Ewing Manor as part of the Christmas at the Mansions event in which both homes will be elegantly decorated for Christmas. Tour tickets may be purchased in advance for $15.00 at the David Davis Mansion Visitors Center, Casey's Garden Center, The Garlic Press, HyVee, or either Schnucks location in Bloomington-Normal. Tickets purchased on the day of the event will be $18.00 and will only be available at the David Davis Mansion.

Santa Claus at the Old State Capitol: With seasonal decorations in place for the holidays, families are invited to visit the Old State Capitol State Historic Site in Springfield for photos with Santa Claus and holiday games for children. Santa will be at the Old State Capitol each Saturday from Nov. 30 through Dec. 21 from 1:00 p.m. to 5:00 p.m., and each Wednesday from Dec. 4-18 from 5:00 p.m. to 8:00 p.m.

Illinois Schoolyard Habitat Action Grants: Applications will be accepted by the IDNR Division of Education through Nov. 30 for the Illinois Schoolyard Habitat Action Grant program. Applicants can select to develop a pollinator garden or a wildlife habitat of their choice. More details are available at https://www.dnr.illinois.gov/ education/Pages/GrantsSHAG.aspx
The program is funded by generous contributions to the Illinois Conservation Foundation from the Jadel Youth Fund and the Daniel F. and Ada L. Rice Foundation.
[Illinois Office of Communication and Information]