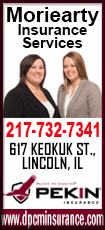 It's time to get ready for the holidays, or at least to start thinking about it! The United Way is sponsoring a fundraiser through Lynch Creek Farms this year. 15% of all purchases is returned to our community and used to help our great non-profit partners! I ordered some of these last year and I can tell you that the quality is excellent and they last forever.
The deadline for ordering will be December 13th.

Shop using this link www.lynchcreek
fundraising.com/c/244560 for beautiful greenery for your home or as gifts.
Pick your delivery date for any time after November 1 with free shipping. Beautiful gifts for loved ones that we may not be able to visit this year for the holidays! Check out this video for a glimpse at Lynch Creek Farms.
Orders can also be place on the phone at 1-888-426-0781.
Be sure to reference campaign 244560 and 15% of your purchase price is returned to help your community!
[Patti Becker
Administrative Director
The United Way of Logan County]