Weekend Street Market tops off a busy week in Atlanta

Send a link to a friend Share
[July 22, 2021] Last week was a very busy one in the city of Atlanta. On Wednesday the town hosted the Classic Car Club of America for an early morning stop during the club's annual cruise event.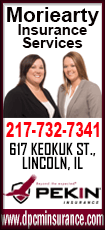 Friday, in the pouring down rain, the Illinois Concerns of Police Survivors bicyclists sought refuge and a hot meal at the Atlanta Fire Station.

Then, on Saturday and Sunday the town hosted its first two-day Street Market event with special guests being three BMW car clubs there to show off their cars for the entire day on Saturday. On Sunday the BMW's were scheduled to be replaced by a Jeep club, also displaying vehicles for the day.

The market featured 25 to 30 vendors on Saturday. Among the many on hand were individuals selling hand crafted items such as jewelry, home décor, t-shirts, cosmetics, handmade toys and much more.


There were also two people selling food products. One was selling fresh produce grown locally and the other was Oberweis Dairy.


Also on Saturday the Humane Society of Logan County was selling cat collectibles and talking with visitors about pet adoption and other topics.


The Atlanta Ag 4-H club had a table set up, sharing information about 4-H and doing temporary hair color for visitors.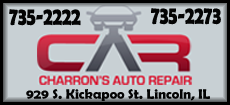 Olivia Partlow had a table representing the Lincoln Heritage Museum in Lincoln. Kids were invited to spin a wheel of chance, possibly winning free tickets to the museum, or play a game modeled after one that would have been a popular toy when Abraham Lincoln's children were growing up.
The Palms Grill was open offering hot dogs, chips and a drink for a $5 donation.

The BMW Club arrived in Logan County on Friday evening. They spent the night in Lincoln and enjoyed a meal at one of the Lincoln restaurants. On Saturday morning they arrived in Atlanta early for the Cars and Coffee event, then stayed throughout the day, returning to Lincoln in the evening. On Saturday evening the group enjoyed dinner at Sorrento's in the heart of the city.

Atlanta Tourism Director Whitney Ortiz coordinated with Logan County Tourism Bureau Interim Director Cindy Smith to arrange for dining options. Smith also invited the group to visit the Mill on Route 66 Museum on Saturday evening and they happily accepted.

[Nila Smith]