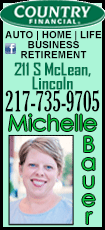 Any Non-Profit (501C3) organization seeking financial assistance for the next calendar year that provides services or programs to Logan County residents, may apply for funding. Interested parties may find information online at https://www.
uwlogancountyil.org/how-apply-united-way-funding-logan-county-2023 or contact the United Way of Logan County at 217- 735-4499 or via email at uwloganil@comcasat.net for an application or with questions. Applications must be received by June 15, 2022.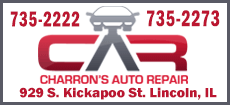 The United Way of Logan County is committed to continue investing in local programs producing measurable results. Our goal is to strengthen our community by bringing Logan County together - businesses, non-profits, and individuals. In 2022, $77,000 will be invested in 15 different local programs that benefit our children, seniors, and families.

For more information on the United Way of Logan County, please visit our website at www.uwlogancountyil.org.
[Patti Becker]