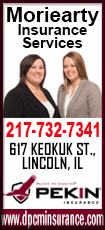 The event will take place at the Atlanta Fire Department located at 205 S.E. Vine Street.
The proceeds from this event will be used to assist children going to camp and other community outreach projects.
This event kicks off Memorial Day activities to be held to remember the service and sacrifices made by our veterans.
[Bill Horn]