Send a link to a friend Share
October, 2021
---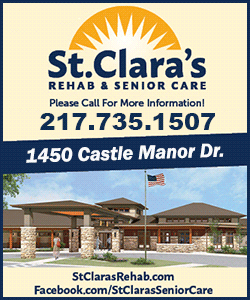 Thursday, October 28
Friday, October 29
Trick or Treat Parade
HOSTED BY: Castle Manor, Christian Village, Lincoln Village, Timber Creek Village, Copper Creek Cottages and St. Clara's Rehab & Senior Care
WHO: Kids accompanied by an adult
DETAILS: Visit each of these care facilities for a trick or treat parade. The walk through parade will take place outside at each of the facilities. PLEASE NO CARS IN THE MAIN PARKING LOTS. Covid-19 restrictions will be observed, please maintain safe distances
WHERE: Various locations
WHEN: 5 p.m. to 7 p.m.
Saturday, October 30
Trick or Treat with Mayor Tracy Welch
HOSTED BY: City of Lincoln
WHO: Children with an accompanying adult
DETAILS: The event this year will be conducted the same as last year. Everyone should start at Latham Park in Lincoln where they will be given a map of the participating businesses downtown. Please go in family groups or small groups and observe social distancing throughout the event.
WHERE: Start at Latham Park
WHEN: 10 a.m. to Noon
Mount Pulaski Trunk or Treat
HOSTED BY:
WHO: Public
DETAILS: Come in costume and go trunk to trunk collecting treats
WHERE: Washington Street on the Mount Pulaski Courthouse Square
WHEN: 4 p.m. to 6 p.m.
Sunday, October 31
ALMH Prenatal Class
HOSTED BY: Abraham Lincoln Memorial Hospital
WHO: Free, registration requested
DETAILS: What is covered? When to Come to the Hospital, What to Expect During Labor and Delivery, Pain Relief Options, Breathing Techniques, Family Maternity Suites Tour. Register by calling 217-605-5233
WHERE: ALMH Steinfort Room A
WHEN: 1 p.m. to 4 p.m.
Mount Pulaski Tric-or-Treat
HOSTED BY: community
WHO: Mount Pulaski area children
DETAILS: Read message from Police Chief West
WHERE: throughout the town where porchligts are turned ON
WHEN: 5 p.m. to 8 p.m.