Millikin University to present Virtual Vespers performances Dec. 5th and 6th



Send a link to a friend Share
[November 19, 2020] For more than 60 years, Millikin University's Vespers has signaled the start of the holiday season in central Illinois. With nearly 8,000 attendees each year, Vespers is one of Millikin's most popular events, and the heartfelt mix of carols, choirs and candlelight has become a much-beloved tradition celebrating the community's creativity and good cheer.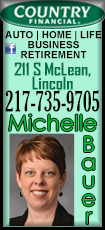 This year, Millikin University is inviting the community to join the holiday tradition, albeit in a slightly different form. On Saturday, Dec. 5, and Sunday, Dec. 6, the supremely talented Millikin students and faculty, who put so much into making Vespers soar, will do so again — virtually.

Vespers performances will be available for livestream viewing on Dec. 5 at 7 p.m., and Dec. 6 at 2 p.m. on Millikin University's Facebook page (facebook.com/millikinuniversity), homepage (millikin.edu) and YouTube channel (youtube.com/millikinuniversity). Because of this year's virtual format, no ticket purchase is required to attend.

Join the Millikin University musicians as they present a "best of" compilation from past Vespers performances including rousing new musical experiences. Interviews with Millikin President Dr. Jim Reynolds and Director of Choral Activities Dr. Brad Holmes will also be featured.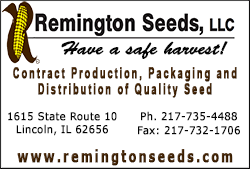 "We need the Vespers spirit this year more than ever. With that in mind, we are drawing selections from the past five years into a 'Best of…' event titled 'All Is Bright,'" Dr. Holmes said. "You'll recognize these words from perhaps the most well-known carol of the season, 'Silent Night.' Indeed, that text will be sung to a new composition by John Michael Trotta. The piece will be presented by this year's singers in one massive virtual choir selection. In this way, we hope to build a bridge from the past 60 years, carrying that tradition into a bright future. Vespers is about community, singing and sharing the season together."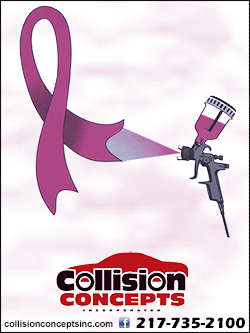 Brian Justison, director of the Millikin School of Music, added, "Vespers is the biggest thing Millikin University does all year reaching more people than all other events combined. I'm so pleased that we are able to share this gift of music with our online patrons during these challenging times."

Historically, ticket sales from performances like Vespers provide vital income to help offset the costs of production. Without live audience members, Millikin University is operating at a deficit to bring these valuable cultural experiences to the community, and Performance Learning opportunities to our students.

Please consider making a gift today to support the Millikin School of Music by texting "@MU #vespers" to 52014 or visiting http://bit.ly/muvespers. Your generosity this holiday season, no matter the size, will help Millikin's students and faculty continue to share the gift of music until we can be together again.

For more information about the 2020 virtual Vespers performances, visit millikin.edu/vespers.
[Millikin University Director of Media Relations and Publications Dane Lisser]