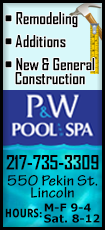 Activities on Friday, September 20, include an appearance in the homecoming parade, a pig roast at the home of Charles Fricke, and a salute to the class during the evening's varsity football game at Handlin Field.
Saturday's activities will feature a school tour and the reunion dinner beginning at 6:00 pm at the American Legion Hall.

For more information about the class of 1969 reunion, contact Beth Fleshman at Beth.K.Fleshman@gmail.com.
[David Reiners - LCHS Class of 1969 Reunion Chairman]