The production takes viewers back to the early 1900s to tell the story of Tevye, Golde, and their five daughters. It tells the story of Tevye's universal struggle between tradition and a changing world, along with early Jewish persecution in the Western Russian Empire.
Tevye and his family, along with the colorful characters of their home village Anatevka, have traditions for everything. But when Tevye's daughters begin to approach the idea of marriage, they begin to question these old ways of life.
This icon of classic Broadway is full of laughs, tears, and beautiful music. From the joyous anthem of To Life to the heart wrenching tones of the finale Anatevka, this show is full of moments that anyone could relate to.


The show's lead role, Tevye, is portrayed by Jack Graue. His wife Golde is portrayed by Makenna Frank, supported by a talented ensemble. Headed by Ms. Kim Peterson-Quinn, Mr. Tim Searby, Ms. Cari Wilmert, Mr. Nigel Range and Mr. Anthony Brummet, the show is a must-see for all.
Performances are scheduled for Thursday, May 9th; Friday. May 10 and Saturday, May 11th at 7 p.m. There will also be a Sunday matinee on May 12th at 2 p.m.
CAST & CREW
Tevye, the milkman – Jack Graue
Golde, his wife – Makenna Frank
Tzeitel, his daughter – Aleaya Turley
Hodel, his daughter – Madeline Steiner
Chava, his daughter – Kacey Bennett
Shprintze, his daughter – Grace Mathon
Bielke, his daughter – Sarah Starasta

Yente, the matchmaker – Laura Centers

Motel, the tailor – Jordan Palmer

Perchik, the student – Austin Garriott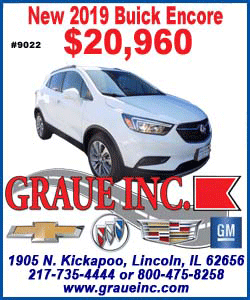 Lazar Wolf, the Butcher – David Schmidt

Mordcha, the Innkeeper – Nikos Poulos

Rabbi – Eli Hewitt
Mendel, his son – Levi Foertsch

Avram, the Bookseller – Trestan Osborne

Yussel, the baker – Joshua Schleich

Nachum, the Beggar – Mykah Gaddy

Grandma Tseitel – Gerilyn Houghton

Fruma-Sarah – Abi Bishop

Constable – John Cullison

Fyedka , Russian Soldier – Keyton Schmalshof
Sasha, Russian Soldier - Seth Evans

Shaindel, Motel's mother – Abby Stiefvater

The Fiddler – Katie Hackwith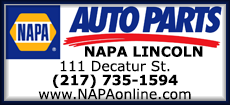 Village Women - Kambrea McCree, Abby Smith, Laure Hyppolite, Kaylea Ingram, Berlin Neece

Crew: Cade Tanner, Arika Bone, Emily Radcliff, Cadance Shawgo

Pit: Laini Taylor, Eli Morris, Sade Bolton, Maura Gowin, Morgan Hanson, Katy Vanslambrouck, Faith Clinton, Sam Lewis
[Kim Peterson Quinn]