State Bank of Lincoln Announces the Iva Mae Blaum Trust Scholarship



Send a link to a friend Share
[January 17, 2018] LINCOLN - A Scholarship Trust was established under the terms of the Last Will and Testament of Iva Mae Blaum who passed away on August 20, 2015.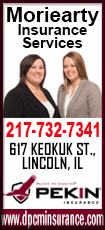 She was a graduate of Deaconess Hospital of Lincoln and retired from Abraham Lincoln Memorial Hospital in 1985 after 46 years of service. She was the supervisor of medical surgery on the first floor of the Deaconess Hospital and the 4th floor of Abraham Lincoln Memorial Hospital. Iva Mae was also the Director of Nursing at Abraham Lincoln Memorial Hospital from 1958 to 1985.

The Iva Mae Blaum Trust scholarship is for the benefit of Logan County, Illinois residents who are graduating high school seniors who declare and pursue bachelor degrees in agriculture or nursing. The scholarships are to be given in memory of Arthur B. Blaum and Iva Mae Blaum. The yearly "award amount" shall be equivalent to the cost of tuition for the upcoming school year (fall and spring) for a full academic load at the University of Illinois, Champaign campus, but it may be less considering the cost of the school chosen by the student or other scholarships and awards received by the student.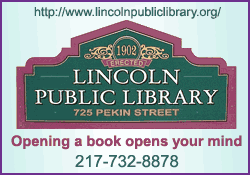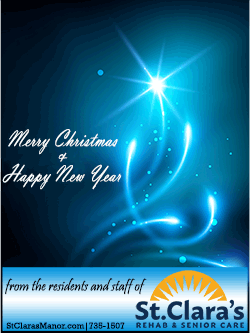 The student may apply the award toward any 4-year institution of their choosing. The award shall be available for each year up to four years total if said student continues to pursue said degree, and if said student carries a total cumulative 'B' average or better at the end of each academic year (typically the month of May or early June).

Scholarship applications for 2018 awards are available from local high school guidance counselors and must be submitted to the Trustee at the following address: Iva Mae Blaum Trust, Attn: Gail L. Nunnery, Vice President and Trust Officer, State Bank of Lincoln, 508 Broadway, P.O. Box 529, Lincoln, Illinois 62656. For further information, you may contact Gail L. Nunnery at 735-5551/ext. 325, or e-mail: gnunnery@sblincoln.com. The application deadline is Friday, March 30, 2018.
[Gail L. Nunnery]