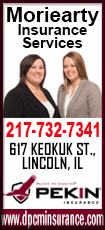 I am running for the office of Sheriff of Logan County and seeking the Republican nomination. Not only has my family resided in Logan County for generations, they have served this community in many capacities, making long-lasting impact. I am proud to carry on the family tradition of serving our local home, and also our country. It is with honor and pride that I continue my service through the election for county Sheriff.

My path to law enforcement was influenced by my military experience. I enlisted in the United States Army immediately following high school as an Air Defense Missileman at the age of 17. During my time in the military, I was promoted through many roles and eventually became a criminal investigator with the US Army Criminal Investigation Division (CID) at Ft. Lewis, Washington. As a member of CID, I learned the necessary skills to conduct criminal investigations including those involving fraud, narcotics, sexual assault, and murder. After eight years in the Army, I pursued a career in civilian law enforcement. Back home in Lincoln, I worked for the Department of Corrections at the Pontiac Correctional Center for a year before becoming a police officer in Atlanta and then a deputy with the Sherriff's Office. During this time, I married my wife, Candra and we were blessed with 4 children, a daughter and 3 sons.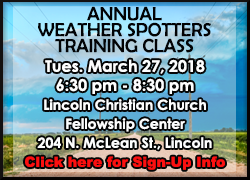 I have been with the Sherriff's Office for 16 years. I have practical and applied experience in all areas that the role of Sheriff will require. This includes everything from patrol to working narcotics, supervising a shift of deputies, overseeing corrections, conducting criminal investigations ranging from burglary to homicide, and running the day to day operations of the Logan County Sheriff's Office.
Through leadership, integrity, character and justice, I intend to lead the Sheriff's Office to achieve the highest level of community safety, combating criminal activity. We will realize this goal through innovation, technology and collaborative partnerships with our local governments, police agencies and citizens. Specifically, my commitment to the Sheriff's Office is a focus on crime, safety and community.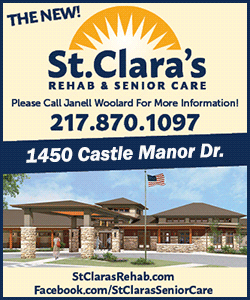 Appoint an Elderly Services Officer to partner with our seniors to educate and protect against scams and other crimes.


Develop a Street Crimes Unit with an emphasis on drug dealers and violent offenders.


Continue and expand the DARE program with a focus on outreach and education for youth.


Work with other law enforcement agencies and the State's Attorney's office to react and respond to any major crisis or crime together.


Provide continued professional education for deputies and staff in order to deliver the highest quality of law enforcement service.


Work in partnership with our communities and our leaders to ensure Logan County remains a safe place to live, work and raise a family.
I am very proud of the Logan County Sheriff's Office and professional agency we have created. We are well-positioned to reach the goals laid out above. It takes teamwork and focus, professionalism and compassion. I look forward to leading such dedicated men and women in the agency. As a leader, I will ensure that every action I take is for the betterment of those who have put their trust in me. I will do my best to inspire loyalty and pride in the people whose lives I touch daily, both personally and professionally.

For additional information about my campaign platform, please visit www. marklandersfor sheriff.com or contact me directly. I aspire to become the next Logan County Sheriff. On March 20, 2018, please elect me for the Republican Nominee for Sheriff.
[Text from file received]