Logan County Department of Public Health offers drive-thru coronavirus testing

Send a link to a friend Share
[September 16, 2020] On Wednesday, the Logan County Department of Public Health began offering coronavirus testing on a drive-thru basis at the Logan County Fairgrounds. The hours of the event were from 9 a.m. to 11 a.m. and in that time the trio of LCDPH staff processed 85 tests to motorists and their passengers.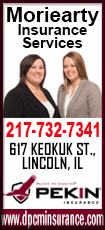 Assistant Administrator and Director of Nursing Kara Davis administered the tests with assistance from Katherine Yaple and Jennifer Bergman. The women said that the line for the morning had been steady and while there were several vehicles waiting, it was not an overwhelming number. Tests were administered at a rate of about five minutes per person.

Davis said once the tests were collected they will be sent to a special laboratory for analysis. The lab will have contact information of all the participants and will notify all who were tested, regardless of their results within 48 to 72 hours.

Davis said she will be notified of those who test positive that live in Logan County. The LCDPH will then also contact those patients.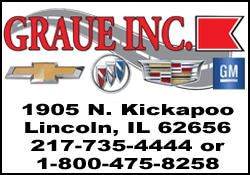 Testing for this week was scheduled for Wednesday, Thursday and Friday. The team had a total of 600 tests they could use for this week, and if they run out before 11 a.m. on Friday they will shut down until next week.

Next week, Davis said they have testing scheduled for Monday, Tuesday, Thursday and Friday. After that she said she didnít know for sure if the county would be getting more tests.

The process for having a test is relatively simple. Bring a photo ID and insurance information with you. Enter the Logan County Fairgrounds at the East or Main Gate. Follow the road around the race track on the north side until you reach the far west gate. The testing station is set up just before you get to that exit.

Davis, who will be wearing not only a mask but gloves and a sanitary wrap will ask you a couple of questions, take your I.D. and insurance information, then administer the test using a nasal swab.

Questions are concerning your overall wellbeing. Are you feeling ill, do you think you have symptoms of Covid-19?

After the test, you are told to exit out the west gate, and that is all. Within 72 hours you should hear from the lab that performed the test.
Since the 4th of July, Logan County has seen a large uptick in coronavirus cases going from 17 confirmed cases to more than 75, an increase of 58 cases in 26 days.
The LCDPH reminds everyone to avoid contact with others, wear face masks, and wash hands very often to avoid contracting and spreading the coronavirus to friends and loved ones.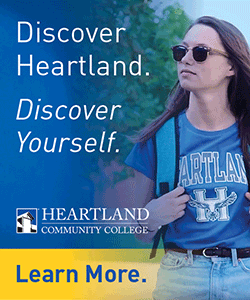 Vehicles line up at the Logan County Fairground to await testing for Covid-19.


Each motorist and his or her passengers are registered for the test by Kara Davis, Katherine Yaple and Jennifer Bergman of the Logan County Department of Public Health.


Davis prepares to administer the test.


A nasal swab is used to collect the specimen.

[Nila Smith]