Four additional Logan County business applications for Downstate Stabilization Program approved

Send a link to a friend Share
[September 16, 2020] The Logan County Board held a Public Hearing on June 25th regarding the Downstate Stabilization Program.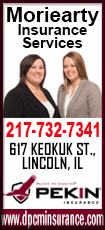 The board approved another four applications from area businesses. This was the second round of application approvals. The first round in early May had 18 applications approved.

See: Logan County Board approves 18 applications for Downstate Small Business Stabilization Program

The Illinois Department of Commerce and Economic Opportunity website gives details on this program that had $20 million available for small businesses negatively impacted by the Covid-19 virus outbreak. Due to this situation, "the state is invoking its option to adjust Community Development Block Grant allocations to address specific needs to benefit Illinois' non-entitlement communities in case of unforeseen circumstances."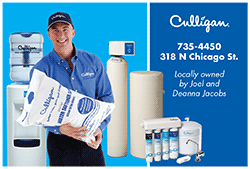 The Downstate Small Business Stabilization component was "established to provide working capital funds to community businesses economically impacted by the Covid-19 virus."

This component of the program "makes funds available for 60 days of verifiable working capital up to a grant ceiling of $25,000 and is available for businesses that employ 50 people or less. Number of employees includes the business owner(s)."

These funds may be used to assist private for-profit small retail and service businesses, or businesses considered non-essential by the Governor's Executive Order without the ability for employees to work remotely.

In the program, businesses apply for grants of up $25,000 through a unit of local government. Logan County was chosen with Finance Chairman Chuck Ruben coordinating.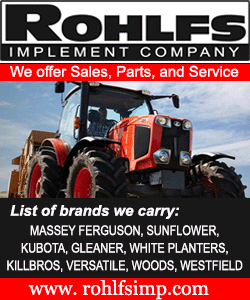 The Greater Peoria Economic Development Council partnered with local governments to create an on-line platform for interested businesses to complete and submit grant applications. Applications are then submitted through a portal at www.gpcovid.com.

Earlier this spring. the County Board was appointed as the lead agency for Logan County and grantee for the program.
After applications were submitted through the portal, the Logan County Board acted as the agency submitting the applications for grants to the next level.

Once grant applications are approved at the next level and the funds released, funds will be passed to the businesses through the board.

The four businesses who applied for assistance with expenses are as follows:

1. Aarush Hotels, LLC - $25,000 for payroll and overhead expenses.

2. Wertheim Enterprises - $18,441.24 for payroll and overhead expenses.

3. Gina's Talk of the Town, Inc. - $25,000 for payroll and overhead expenses.

4. Cafe Billiards, LLC - $24,900 for payroll and overhead expenses.

The deadline for applications is over and at this point, it is unknown whether the state will offer the grant again.

[Angela Reiners]