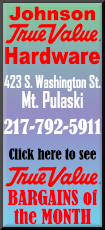 It is hoped that the August 30th concernt featuring the Melton Family Singers will be held as scheduled.
This concert will be held if we can accomodate the requirements designated by the State of Illinois for the months of August and September.
Please watch the newspaper for additional information
Have a safe Summer. Hope to see everyone in August.
[San Jose UMC Office]