Local Medical Leaders Remind Public that it's Safe to Seek Care

Send a link to a friend Share
[September 23, 2020] Central Illinois residents should feel safe and secure in seeking health care at local hospitals and clinics as normal operations continue to resume across the region after the COVID-19 pandemic, local health-care leaders say.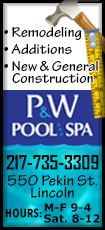 Last week, the Centers for Disease Control and Prevention released a study that found that emergency room visits for chest pain and heart attacks fell sharply, while the number of heart-attack deaths increased.

Officials from Memorial Health System, HSHS Illinois, Springfield Clinic and SIU Medicine emphasized that extensive safety precautions have been implemented at all medical facilities to detect and isolate anyone who might have the virus from others.

Local medical leaders also echoed the CDC's concern that some people may be postponing care out of fear or anxiety. They urged people to realize that delaying care could worsen a chronic condition or even endanger lives during a medical crisis.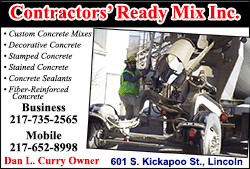 "We want to assure the public that it's critical to seek care without delay to ensure their continued good health," said Dr. Raj Govindaiah, Memorial Health System chief medical officer. "Our hospitals and clinics are ready to treat you safely."

"Medical emergencies can occur at any time, in any place and to anyone – even in the midst of a pandemic," said Dr. Gurpreet Mander, chief physician executive for HSHS Illinois. "If you experience symptoms or have an incident that is out of the ordinary, call your doctor, visit the emergency department or call 911 depending on the severity of your symptoms."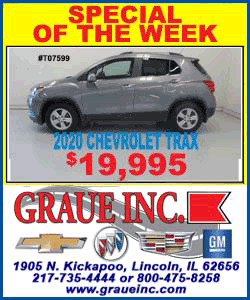 The four health-care providers are following infection prevention guidelines from the Illinois Department of Public Health. Among those precautionary measures are:

 COVID-19 testing for anyone undergoing an invasive procedure or surgery at least 72 hours beforehand.

 Social distancing measures to keep people appropriately spaced, including limiting the number of those who may enter at one time.

 Masks are required for all, and at some locations, those entering may have their temperatures screened.

 Services such as drive-up labs and video or telephone visits to limit in-person contact.

"We appreciate the understanding and compassion of our patients and communities during this public-health crisis," said Dr. Harald Lausen, chief medical officer at SIU Medicine. "We are open, safe, and ready to provide medical care and assist with your healing and recovery."

"Delaying needed care is the greatest risk our patients face right now," said Dr. Kenneth Sagins, chief medical officer for Springfield Clinic. "Our goal from day one has been to create a safe environment for our patients, because their need for our care never disappeared, even in the face of a pandemic."
[Dean Olsen | Media Relations Consultant | Communications
Memorial Health System]