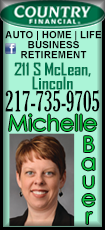 Veteran must schedule an appointment, no walk- ins. The office number is 217-732-8388.

There will be two chairs in the foyer, when you arrive call the VAC phone number to let Superintendent know you have arrived.
He will open inside door and escort you to office. Face masks are required.

Please have all necessary paperwork with you.

These precautions are designed to protect the veterans health as well as the Superintendents.
[Joe Schaler]